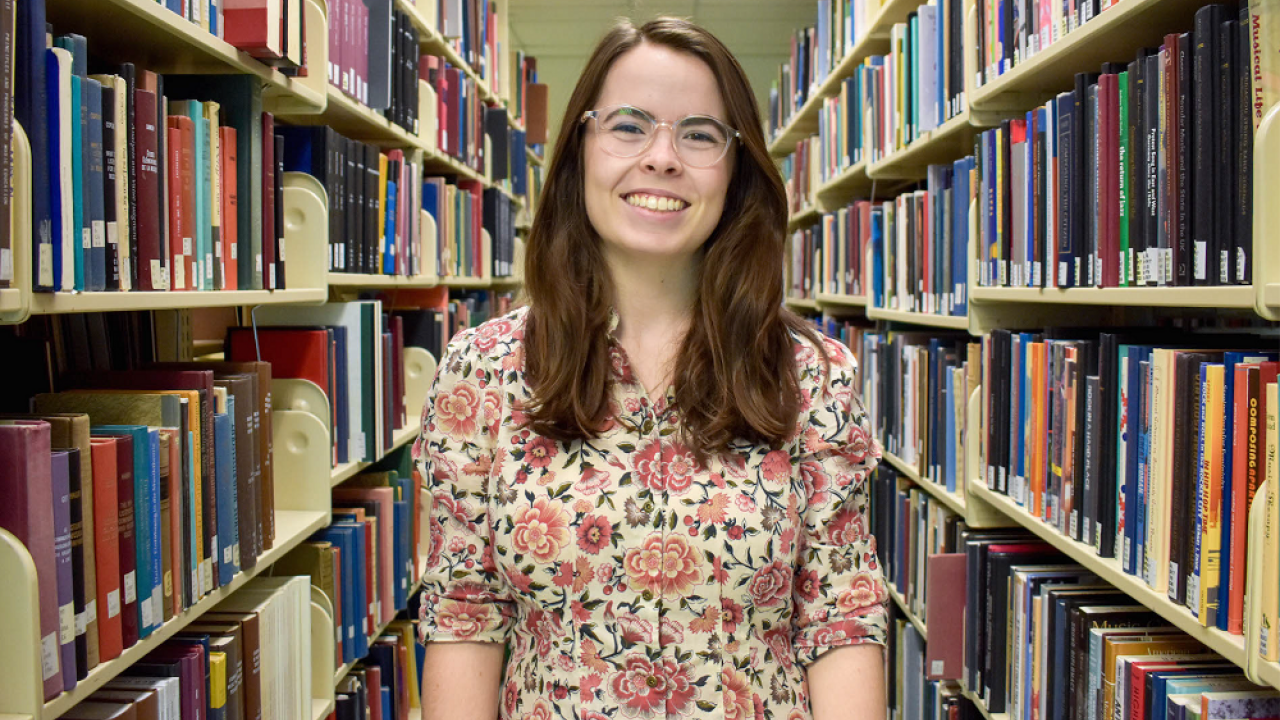 Three of the seven recipients of the 2019 Norma J. Lang Prize are students in the University Honors Program.
This award recognizes students for extensively using library resources and services for their undergraduate research projects. The prize is funded by an endowment from the late UC Davis Professor Emerita of Botany, Norma J. Lang. The prizes are awarded within two different categories: Arts, Humanities, & Social Sciences and Science, Engineering, & Mathematics. The First-Year Undergraduate award is given for any subject or major. This is the third consecutive year of the Lang Prize.
Arts, Humanities, & Social Sciences
Megan West, a UHP transfer student who completed her Honors curriculum in Spring of 2018, received second place among three total recipients. She completed UHP in Spring 2018 and is currently a year-five student. Her research focused on a historical analytic approach to Jane Eyre. "Bertha Mason and the Politics of Feeling" is her honors thesis.
Science, Engineering, & Math
Janaé Bonnell, a first-year UHP student, also received second place among three total winners. She studied the factors that contribute to higher rates of cancer incidence and mortality on Native American reservations. Her term paper for Molecular and Cellular Biology 23: History of Cancer is titled "Disparities in Cancer Incidence and Mortality on Native American Reservations".
First-Year Undergraduate Award
UHP first-year Hannah Wang won this award for research completed in her First-Year Seminar 002 class. She explored why professional video gaming has not achieved mainstream popularity in the United States. "Kids in the Basement: Space and Virtuality in American and South Korean Esports" is her essay.
Category
Tags