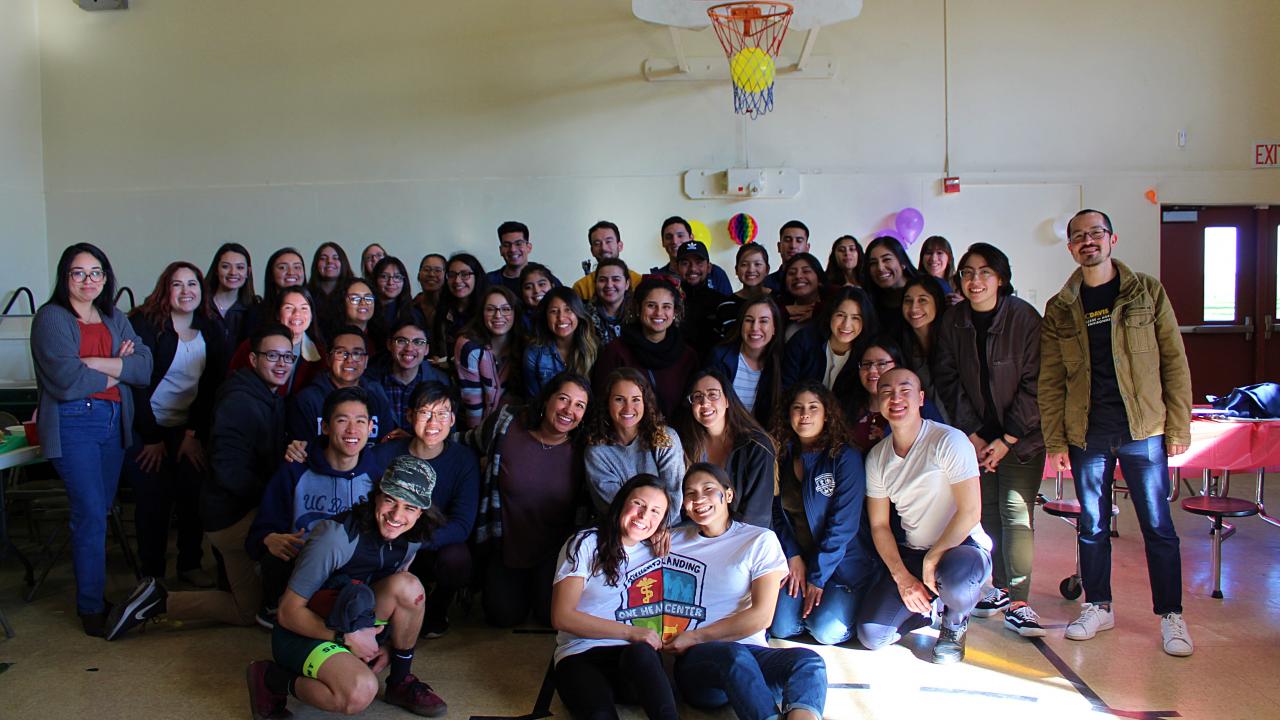 Through service projects, UHP students are able to add dimension to their UC Davis experience by applying classroom lessons to the larger community.
Ryan Vinh, 4th Year Neurobiology, Physiology and Behavior major, has been volunteering with Knights Landing since his 2nd year. Knights Landing One Health Center is a clinic that serves the Knights, a small, rural town of less than 1000 people that is about 30 minutes north of Davis. Vinh explained that the holistic approach the clinic adopted is what sets them apart from other clinics. They work on community projects that relate to the environment, social interactions, and other demographics that impact public health. 
Ryan became interested in this clinic his second year because the rural community reminded him of his hometown in Vietnam. Because of this connection, he felt that their goals and approach also related to his own. As the first person in his family to go into medicine, he was glad to find this connection and work with this rural community that was beginning to see a shortage of healthcare.
"Application is different from classroom learning. This experience makes everything we learn about in a classroom real."
Ryan Vinh has been volunteering with Knights Landing One Health Center since his second year,
As a Nurse Coordinator, Ryan does administration work that connects him with physician assistants, nurses, and other medical professionals. However, he noted that he also has the autonomy to take on other projects and responsibilities. One notable community project was the implementation of better public lighting. "Women and other people feel safer when the streets are brighter. This impacts their mental health as well as their public health," Ryan explained. "We are working on implementing better lights this year."
Though Ryan admitted that "challengers are everywhere on all degrees," there were still many valuable lessons he took from this experience. On the project development side, he learned that patience is key when working with several people. This experience also affected him internally, as he felt that he became more empathetic and appreciates what he has. One important takeaway he had was that a patient is first and foremost a person. 
"Community service is anything you do to help your community in any way you can."
Expanding upon his definition of community service, Ryan said that community service doesn't have to be time intensive, but any simple action such as being nicer to people. "Everyone should volunteer, and it doesn't have to be career related. Just go for it."
Category
Tags