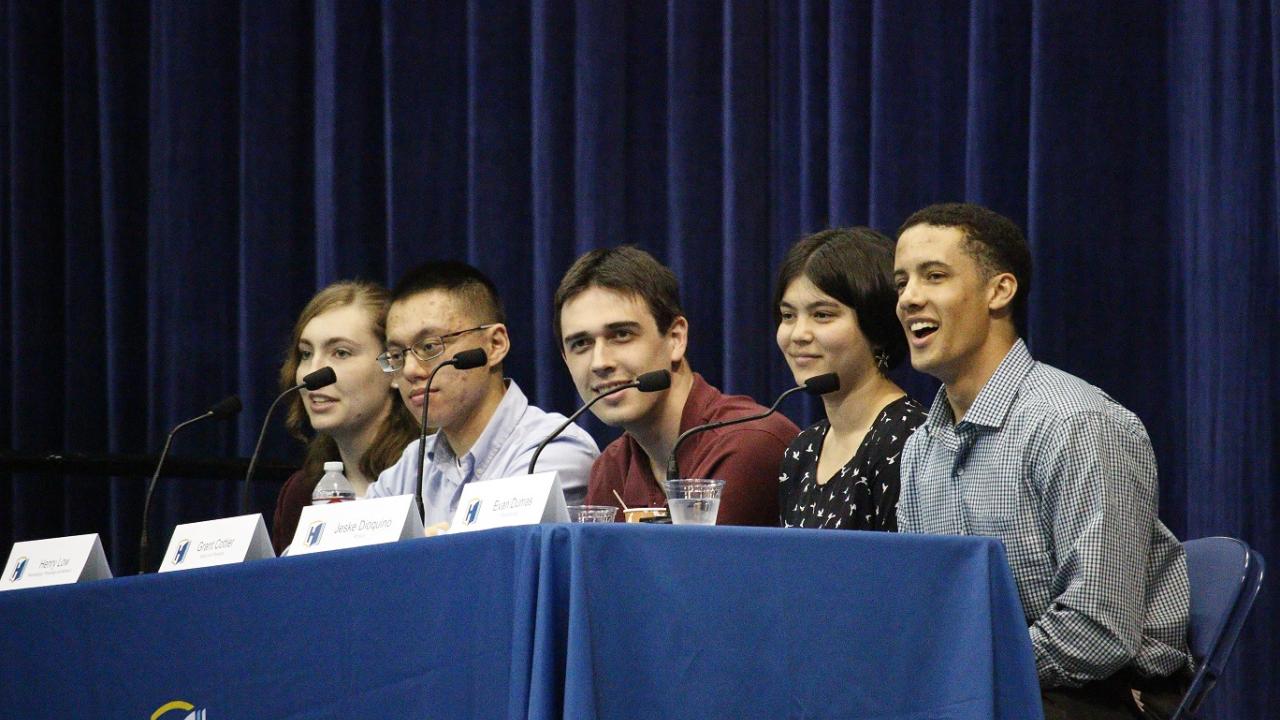 by Eddy Ruiz, Associate Director
In 2017, the University Honors Program embarked on a new recruitment model that focuses on the student experience.
A Friday Preview Day and Saturday Open House were created for prospective honor undergraduates. These venues provided a tailored experience that highlighted the small, liberal arts college setting while coupling resources and opportunities of a large world-class research university. We supplied mock courses, student panels, program resources, and partners. Our Preview Day weekend showcased what makes us unique and supported the campus-wide Decision Day. The total turnout surpassed our expectations.
The event yielded a 42% increase, 71% overall, in the number of regents attracted to the campus and program from 2016-2018. In addition, 65% of first-generation and limited-income college students who attended chose UC Davis and honors as their intended destination. Overall, the program has attained a 21% return that reflects the four undergraduate colleges and growing demographics.
We far exceeded the campus target of 80 regents. We have grown beyond admissions letters to provide a more personalized community based on engaging experiences for students and families.
The excitement for honors student success continues as our On-Campus Admit program for second-year students grew from 29 to 45 acceptances, with a 55% growth from last year and a 100% acceptance offer from over 300 screened applicants. The First-Year Program persistence in year two also remains high. It has projected between 85-95%, while our On-Campus Admit program is around 83%, and our transfer program for third-year students has a rate of 81.5%. Additionally, students increasingly completed both their fourth year Signature Work theses and projects, and overall curriculum. The honors thesis completion in 2017-18 was 78 with 106 students completing their UHP graduation requirements. This year, 93 students completed an honors thesis or project and 116 are predicted to finish their UHP graduation requirements.
There was a 14% increase of students presenting their research at the Undergraduate Research Conference, as well.
In 2018, 71 honors students presented while this year included 81 students. Notably, UHP comprised 11.5% of the overall 2019 conference presenters. Various venues were represented, with 41 additional students discussing their work at the Departmental Honors Symposia and the Engineering Design Showcase. We are proud of the students' continued diligence and dedication, and are looking forward to the progress in the years to come.
Category
Tags