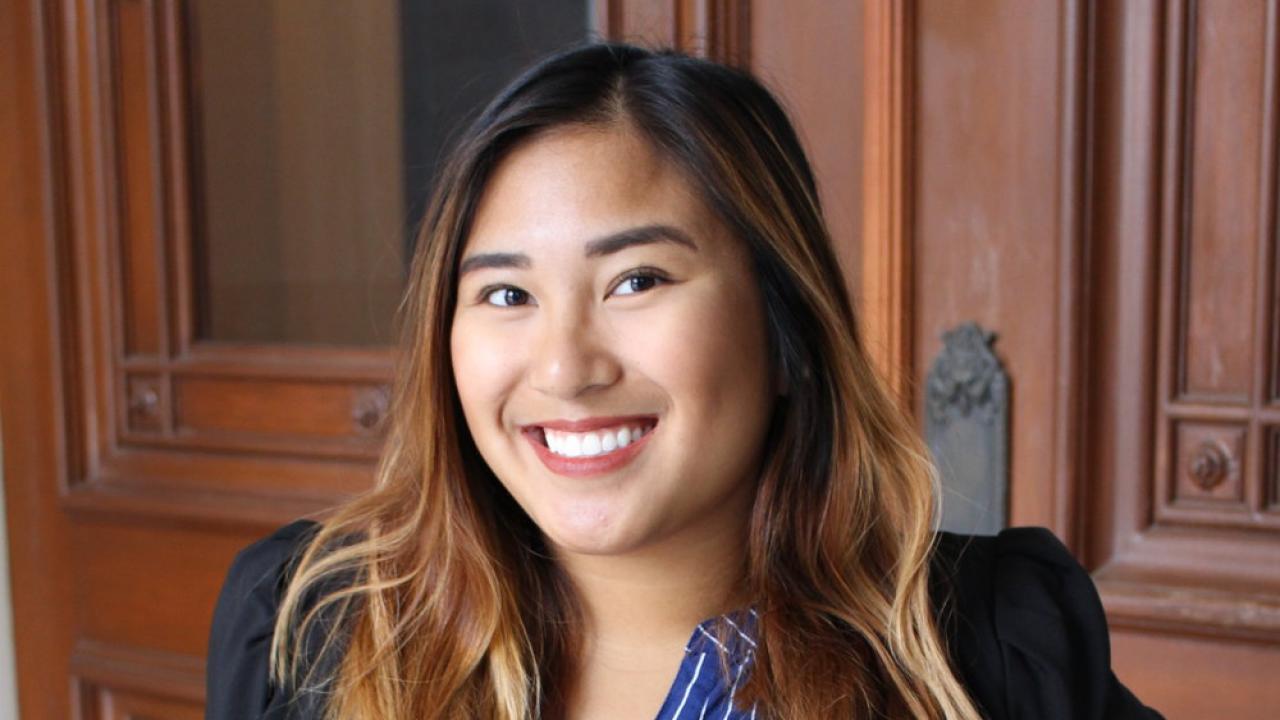 By Shelbie Condie
Romae Aquino (above) and Joleen Cheah (below) are both members of the Association of Pacific Rim Universities (APRU), a group originated in 1997 that empowers Asia-Pacific schools to succeed in research. This past summer,  nominated students attended the APRU 2018 Undergraduate Leaders' Program at the University of Sydney in Australia, embracing this year's theme of "Leadership for Good: Forging a Vision and Changing Lives for the Better." The program brought students together from around the globe with a goal to brainstorm solutions after learning about issues that impact the Asia-Pacific region.
Romae Aquino was nominated in part because of the leadership she developed through the Center for Leadership Learning's Student Leadership Development Program, where she created an infographic of mental health resources to benefit the UC Davis community. This project was for her third-year honors service; she wanted to create an accessible document that prompted a welcoming environment for students. The infographic is a friendly tool to navigate common mental health issues around campus. Tackling three majors, International Relations, Political Science, and Spanish, Aquino aims to attend law school after graduating and then apply to be a foreign service officer under the U.S. Department of the State. She wants to work in either immigration law or international law. 

In addition to being selected to attend the APRU conference, Joleen Cheah is one of two juniors campus-wide to receive the 2018 Goldwater Scholarship. This scholarship honors the late U.S. Senator Barry Goldwater and encourages the best undergraduate students in mathematics, engineering, and the natural sciences to continue their research. A biological sciences major, Cheah plans to pursue a career in finding therapeutic approaches for cancer after obtaining a doctorate. She wants to study the molecular mechanisms of cell physiology and currently researches how proteins react to various mechanical stresses. She has published her findings in research journals and presented at the Undergraduate Research Conference. Cheah has additionally been named a Beckman scholar, which is awarded to only twelve institutions in the nation. The Beckman Scholars Program develops future leading researchers and provides funding for faculty-mentored research. Cheah is excited to continue finding new discoveries in her lab.
Category
Tags