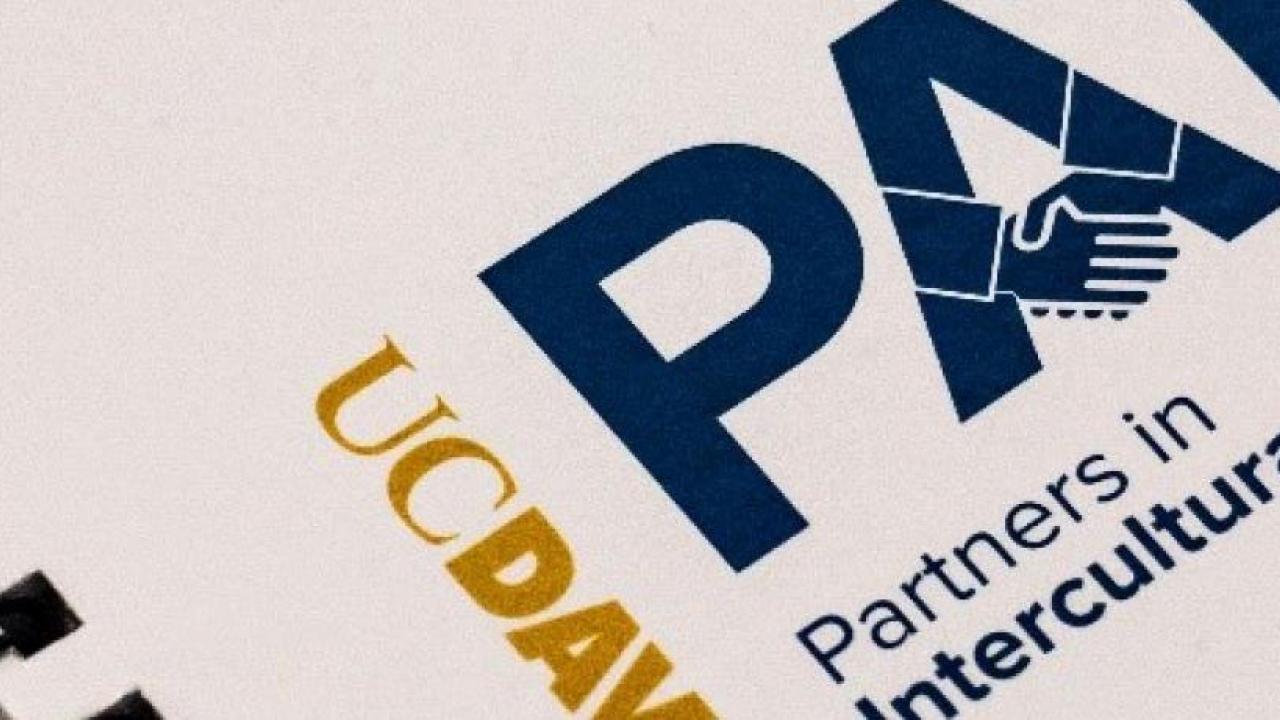 The University Honors Program honors diverse backgrounds and fosters an inclusive environment for all students in our community.
Melissa Loomis, Cognitive Science major '20, took her experience with the UC Davis language exchange Pal Program international when she studied abroad in Scotland and participated in a similar program called the Tandem Language Exchange Program. Utilizing these programs, Melissa was able to create an inclusive environment wherever she was in the world.
Melissa first learned about the Pal Program through a UHP newsletter her first quarter at Davis, and joined that same quarter. In the Pal Program, students are partnered up with each other and do activities together every week to promote learning each other's language and culture.  In addition, they host dinners and other celebrations. The goal is to help international students improve their language, exchange different cultures, and make these students feel more at home.
Through the Pal Program at UC Davis, Melissa was paired up with students from all around the world--Korea, China, and Taiwan! Together they got boba (flavored tea with boba pearls), went to the infamous Davis farmer's market, and took part in other shared activities. While she was worried at first because she wasn't a native speaker of their language, she noted that they just really appreciate someone who could simply model English fluently. She loved this program so much her first quarter at Davis, she decided to partake in it every quarter and even joined the advisory committee her second year.
"I really enjoy doing it so I never did it for the academic credit."
Because of her dedication to the Pal Program, Melissa was pleasantly surprised when she found out there was a similar program at the University of Edinburgh in Scotland, where she studied abroad for Fall 2018. With the Tandem Language Exchange Program, Melissa was paired with a student from Taiwan and another from South Korea. She explored Scotland with them and said that "the experience of interacting with many who spoke English as a second language helped prepare me for my future work with ESL students."
As a career, Melissa wants to teach at a bilingual elementary school. She specifically wants to interact with bilingual students because she believes that bilingualism can benefit low-income students. The language bridge not only creates an inclusive community, but it allows students to overcome barriers and better develops their brains as children. 
Melissa is thankful for the valuable exposure that these programs gave her. These programs allow everyone to feel safe and welcome, which she thinks is important. Melissa passionately described an experience where she got boba with a student who wasn't very fluent in English and the cashier treated the student rudely. She stated, "That kind of thing is not okay," and she is glad these programs are breaking down those barriers. 
"We can't treat people different just because of a difference in accents or languages."
As a continuing member of the advisory committee for the Pal Program, Melissa happily declared that their number of members has grown a lot over the years. As she goes into her fourth year, she plans to continue working with the Pal Program and conduct research on low income/high stress children and ways in which they can overcome academic/intellectual disadvantages through mindset and bilingualism.
For students who are interested in joining the Pal Program, Melissa said there are always people that need partners and anyone can sign up anytime of the year. Even if you don't choose to participate in the Pal Program, Melissa's advice for creating an inclusive environment is "Be really welcoming and treat people kindly. Be patient, be nice, be understanding."
Tags