From a Day of Service to a Lifetime of Compassion
One of the core values of the University Honors Program is Service
Honors students exemplify service through a wide variety of involvements. In their third year, UHP students are required to complete at least 20 hours of community service, although most students are driven to go above and beyond. Honors students truly embody the goals of UHP to provide students with the leadership and compassion to serve and positively impact the community.
Honors students understand the responsibility they have to serve the community at all scales, from a small, local organization to national projects. Volunteering is an essential act to support those in need and to truly make positive social change. We hope by advocating for students to go out and involve themselves in service that we are encouraging and developing future leaders led by compassion. One student, Jason Singson (Global Disease Biology major, Class of 2019), commented on this goal by reflecting that "[...] from a service day, we may strive to live a life of service.
This year, UHP participated in the Day of Service, an entire day of volunteer events to remember and continue Dr. Martin Luther King Jr.'s legacy of service. Our UHP advisors, Kelly Van Zandt and Heidi van Beek, coordinated events with 50 Bikes for 50 Kids and The Mustard Seed School.
"Events like these make you want to go out and help out the community as much as you can."

-- Alejandro Saavedra, (Managerial Economics major, Class of 2020)
50 Bikes for 50 Kids
50 Bikes for 50 Kids is a program where volunteers teach youth from the community how to build their own bicycle that they get to take home at the end of the day. Not only do the participants get a bicycle, they also learn the skills to build and maintain a bicycle that they can then use in the future. The event is empowering and most of all fun for all the participants!
Our students and staff helped with a variety of tasks including greeting families and encouraging the bike recipients throughout the process. Cindy Law, (Biological Sciences, Class of 2022), stated that "I really loved my role as I got to interact directly with the recipients and hype them up even more as the DJ announced their name while they entered the next room." After receiving their new bikes, UHP students helped children on the skills course where they took their finished bikes for a test ride.
"Kids' faces lit up while riding their new bikes. Some of them had never owned a bike before so those kids were especially enthusiastic."

-- Katie Desmond, English class of 2020
The Mustard Seed School for homeless children
UHP students and staff also participated with an event coordinated with The Mustard Seed School. This organization provides free, private education to homeless children as well as supports them through access to medical care, food and shelter resources, counseling services, and the preparation and assistance to enter public school. The overall goal of The Mustard Seed School is to give a sense of stability and positive environment for homeless children.
Students and staff worked with The Mustard Seed School to sort donated supplies so that they may be more easily accessed and utilized. This event helped to highlight that oftentimes service does not have to be glamorous or incredible; service can also be little acts that add up to make a big difference. By organizing these supplies, The Mustard Seed School staff now have more time to dedicate to the students they support.
I am incredibly happy that places like The Mustard Seed school exist for these kids and I am also incredibly happy and grateful that I was able to be a part of it, if only for a day.

-- Karen Lotz, Animal Science class of 2022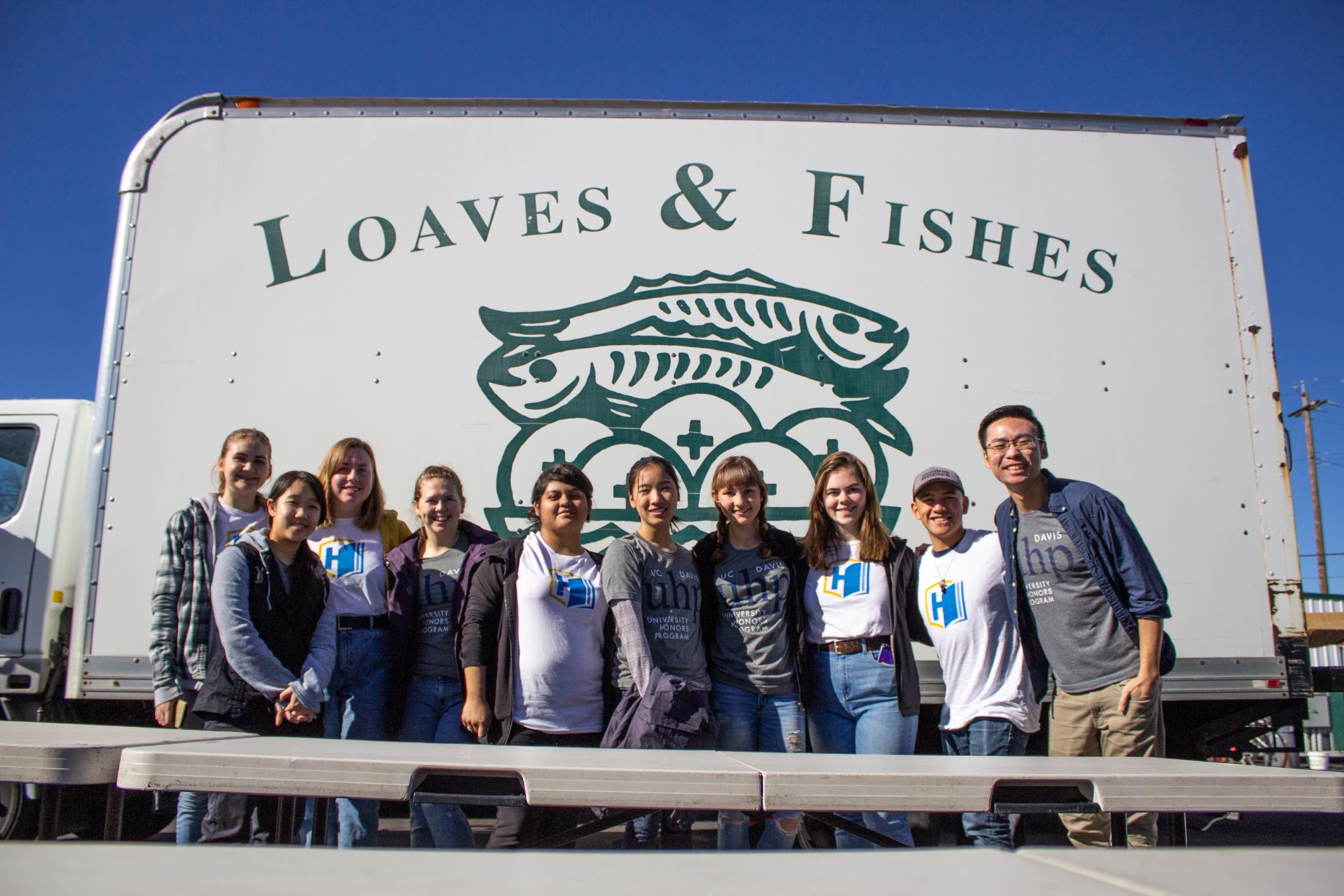 Primary Category
Tags