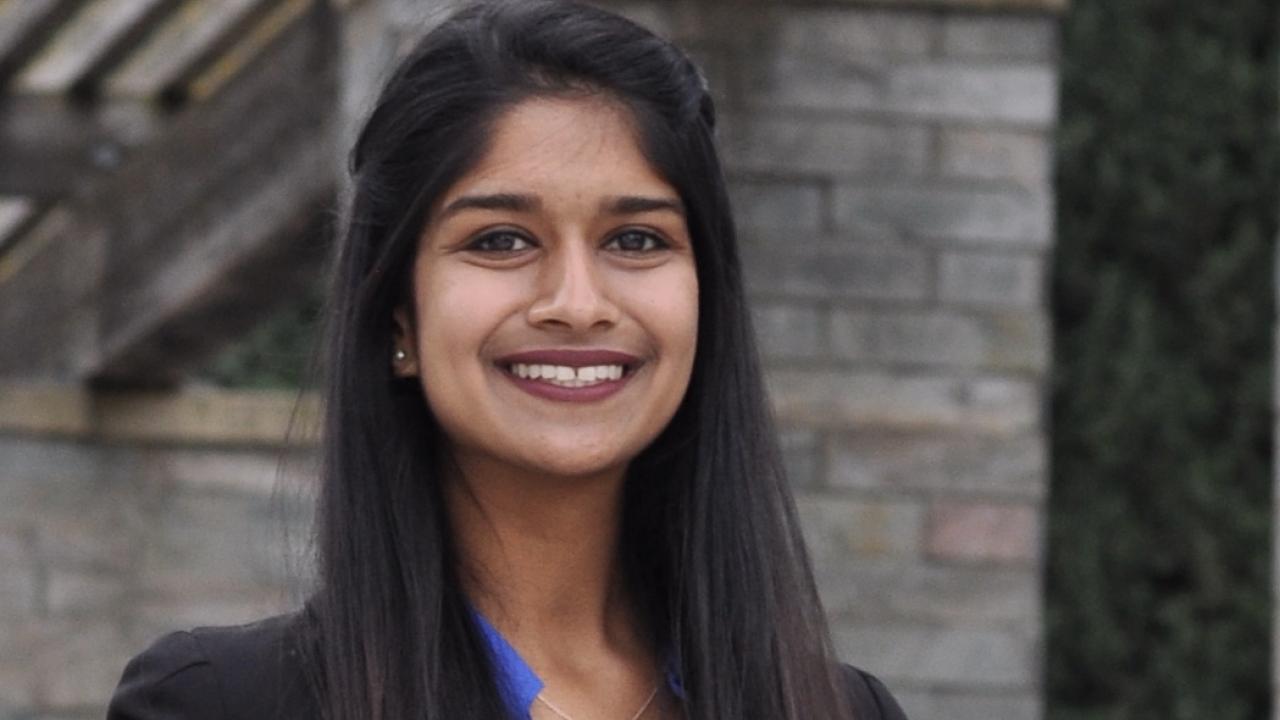 The journey to medical school is usually filled with studying, great grades, and research, but for fourth-year Neurobiology, Physiology, and Behavior major Riya Bansal, the path also includes serving communities near and far.

"Thank you for being so patient with me… I never felt like anyone cared for me in that way before" a patient said to Riya Bansal at the Health Education Fair. Bansal recounted her experience organizing the fair at the Joan Viteri Memorial Clinic and how such an experience left a warm imprint on Riya's heart. Further, it reinforced her well-developed value of volunteering for underserved communities in the healthcare sector.
Clocking in more than 1000 hours of community service, Riya Bansal started her career of helping underserved communities when she visited Peru through MEDLIFE in Winter 2015 to assist with the mobile clinics. While her Peru trip was motivated by the curiosity to learn about the living condition her parents grew up in, on her first few days, she "was shocked [that Peruvian] people had close to almost nothing." Serving communities that lived up in the hills, Bansal witness the hardship and struggles Peruvians would bear to go to work and the inaccessibility of healthcare.
Then and there, Bansal realized her passion. And from that passion, her previous conception of what constitutes a doctor was challenged. "I thought [being a] doctor was all about science, but after the [Peru] trip, I realized the humanity aspect of healthcare," such as accessibility to medical clinic and hospital and preventative health care education. Ever since then, Bansal took a holistic view of the world when it comes to healthcare.
In the summer of 2016, to complement her intellectual and personal growth, she began helping out at the Joan Viteri Memorial Clinic in Oak Park, Sacramento, where she continues volunteering to this day. She helps the clinic by checking in patients and inquiring about their chief complaints, taking their vitals, presenting patient cases to medical students, and aiding in needle exchange services. She took what she learned from Peru and applied it to her local community in Sacramento. There, she was exposed to a variety of patients and unique backgrounds and discovered how those backgrounds had led the patients to the emergency room.
Bansal recounted witnessing many patients who were sex workers or drug users. Contrasting her earlier conception and stigmatization, Bansal realized how unfairly stigmatized they were. Bansal said "helping them made a big difference and it was very rewarding. It made me realize how human they were, how unfairly stigmatized they were … There were a lot of reasons for them to go into drug or sex work, and often it was to survive."
Reflecting back, Bansal noted that "there is a stigma against providing help to drug users because people blame them for doing drug as [if] it were their choice, [but what] people often fail to realize [is] the underlying social factor that led them to do certain things."
Instead of blaming them, Bansal feels that we should be taking proactive steps toward ameliorating the social factors that lead patients to the ER while concurrently provide quality healthcare. She envisions an expanded healthcare sector that focuses not just on the third step of eradicating the disease but also on the social determinant of health. That is, Bansal sees the value on tackling the root cause of health problems and is well on her way to do so.
Bansal plans to attend medical school after a gap year. In that gap year, Bansal will work for AmeriCorps and will teach elementary school children in Sacramento. Because "children's psychological development eventually will affect their health later on in life", Bansal hopes to play a big role in the children's healthy psychological development by implementing mental health and self-care techniques into her curriculum.
Category
Tags