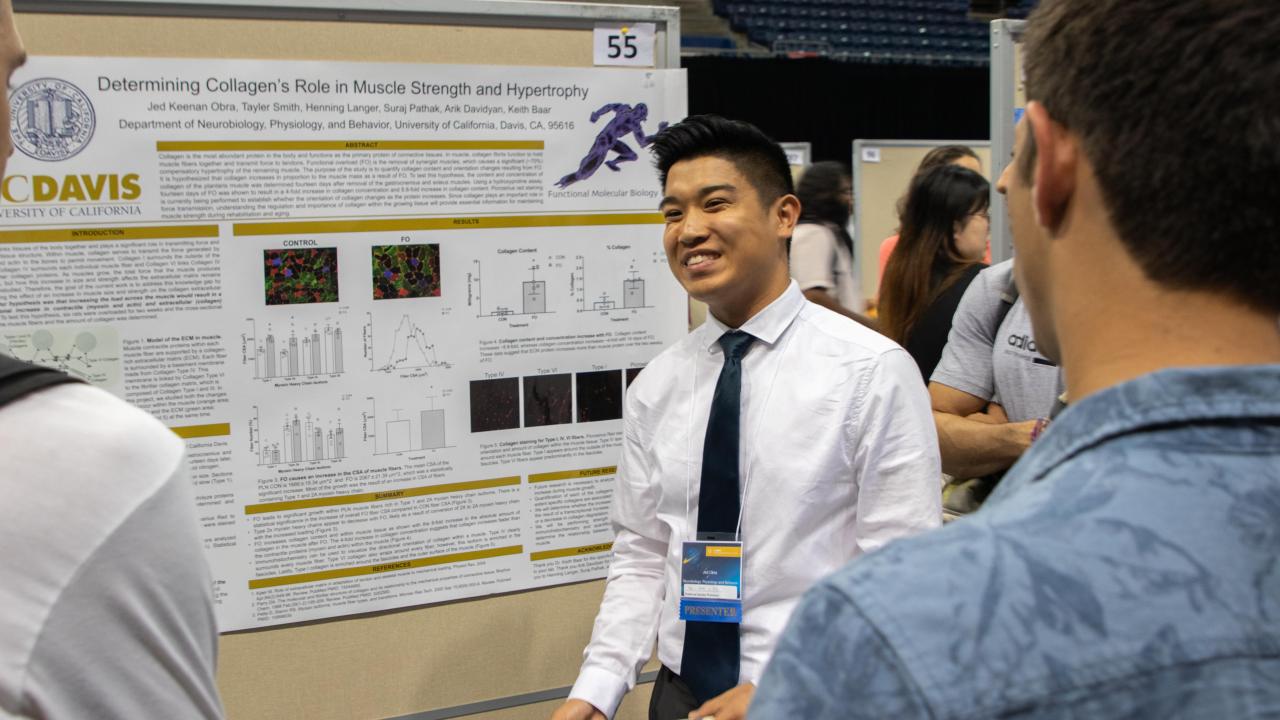 By Annaliese K. Franz, Ph.D. Faculty Director, Undergraduate Research Center
Design • Create • Explore • Discover • Impact
Through involvement with undergraduate research and collaborations with faculty, students engage in intellectual and creative endeavors to advance the boundaries of knowledge.  Students also develop essential skills in teamwork, leadership, scientific techniques and critical thinking, while creating new knowledge and exploring topics that they are passionate about.  Over the years, research from undergraduate students in Integrated Studies, Davis Honors Challenge, and the University Honors Program at UC Davis span an impressive diversity of topics, from chemistry and biotechnology to social justice and gender studies, from applied physics and plant biology to psychology and political science.
Promoting collaboration between students and faculty in their research is central to our mission for all students at UC Davis because involvement in research not only enhances our students' educational experience, it also contributes numerous benefits to the society in which we live.  However, students who get involved with research projects or labs will also be the first to tell you how much they have become part of a team and a community, and have FUN in the process!   
As a central value of an honors education at UC Davis, students are completing impressive honors' theses, writing successful proposals to be awarded the Provost's Undergraduate Fellowship, consistently winning the Chancellor's Award for excellence in undergraduate research, regularly traveling to present their research at national conferences and often publishing their research as co-authors in high-impact peer-reviewed journals. Our Undergraduate Research, Scholarship and Creative Activities conference hosts over 700 presenters each Spring; while UHP students make up only 2.5% of the campus, typically 12-15% of the presenters each year are in UHP.
Category
Tags