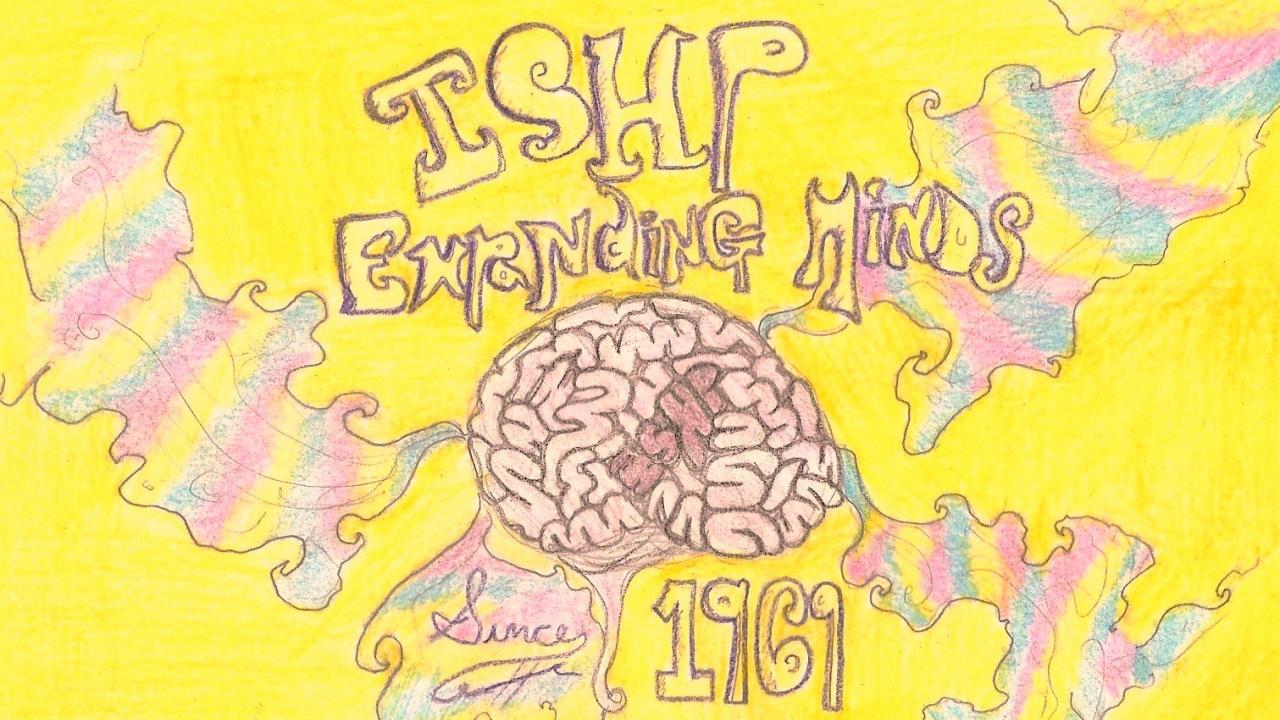 By Jay Mechling, Professor Emeritus of American Studies
How I got Involved with Integrated Studies
Arriving at UC Davis in 1971, a newly-minted Ph.D. appointed as an Assistant Professor of American Studies, I already had a very good experience in an honors program at my undergraduate school, Stetson University in Florida. Stetson is a small liberal arts university, only eighteen hundred students and smaller than my high school (Miami Beach Senior High School) when I entered in 1963. I relished that small-school experience at Stetson.
The American Studies Program offices at UC Davis were then on the eighth floor of Sproul Hall, and on that same floor were several new members of the English Department, including David Robertson, who was hired a year or two before I was (I think). David and I became friends and I knew he was teaching in the Integrated Studies (IS) Program, though I had only a vague knowledge of the program at the time. What I did know is that David was a well-respected teacher.
In the late 1980s (I think it was) the administration decided to save money by combining the staff support of the Interdepartmental Programs. I was the Chair of American Studies at the time and I told the Associate Dean in charge of those programs that American Studies would welcome sharing our staff member with Integrated Studies (the IS staff person was ready to retire). Having our American Studies Program Assistant also serve Integrated Studies gave me an even closer look at that program and in a few years our new Program Assistant (Carol McMasters Beck, then) was, herself, an IS alumna. Finally I decided I should start teaching in the program.
What was great about Integrated Studies
I should say at this point that what attracted me to teach in IS was the fact that the program's residential learning aspect reminded me of my own undergraduate experience. One of the ironies of my life is that I decided I wanted to be a university professor while a student at a small, private Liberal Arts university, and I was to spend my entire professional life at a large, public university as different from Stetson as it could be (my wife, whom I met and married at Stetson, faced the same irony, teaching her entire career at CSU Hayward and then at CSU Fullerton, even being a dean at the latter school). American Studies was a small enough undergraduate program (30 majors or so in the 1970s) that we could provide students with something approaching the individual attention a student receives at a small school. I saw in IS yet another place for me to bring the small school experience to students in a large university.
I don't recall precisely what year was my first teaching in IS—certainly the early 1990s. Nor do I remember what topic I taught that first time. What I do remember that first time is that I loved teaching the IS students. What I loved about them was their intelligence and creativity. I discovered that I could set up a particular course activity and then step back and let them go, trusting that they would deliver.
When the IS program moved into the new Miller Hall, I loved teaching my IS courses in the Miller Library/Study. This teaching experience was reminiscent of my undergraduate experience. I also loved teaching them the fall quarter, their first quarter at UC Davis fresh from high school, and in the first ten minutes of every two-hour class session I would have "freebie question time," during which time students could ask questions on anything, everything from how UC Davis works to how American culture works (my expertise, after all).
I also told those first-quarter students that the IS experience would be a rare one for them. Most of the students taking my IS courses were natural science and engineering students, primarily because my IS courses satisfied either Social Science or Humanities General Education requirements (reflecting my own interdisciplinary training and teaching). I would tell those students that the rest of their UC Davis education would likely be in large lecture courses. I promised those IS students that one of the perks of IS was that I would write recommendations for them for everything from summer internships and study abroad to graduate school and medical school. Many took up my offer. After all, in each IS course I taught I required a lot of writing and, in some, speaking. I got to know the intellectual talents and work discipline of each student and could speak to those qualities that grades and standardized tests do not really show. I even wrote letters for medical school applicants. A sad sign of what is true of a large school, I had a handwritten thank-you note from a student one Spring when he was close to graduating, thanking me for the letters of recommendation I had written for him over the years. A natural science major, he confessed to me, "You were one of the few teachers at Davis who actually knows my name." As a high-achieving high school student where every teacher knew him, he rarely experienced that at Davis, only in IS. That breaks my heart.
On Academic Freedom
One thing I loved about teaching in American Studies was that I had a great deal of freedom in choosing what courses to teach and in designing new courses. I enjoyed that same freedom in Integrated Studies. Over the years I taught courses on a range of topics, some reflecting American Studies courses I taught (e.g., American religion), some reflecting my research interests (e.g., documentary photography), and some reflecting things that interested me and which I taught nowhere else.
Competitive debate played a big role in my education in high school and college. In junior high and high school I was in the honors science and math courses, thinking I was headed for graduate study in the natural sciences and a career as a naturalist (I was a nature counselor at Boy Scout camp). My junior year I signed up for debate and that changed my life, redirecting my goal from graduate study in the natural sciences to law school. I majored in American Studies at Stetson as a pre-law major, but I soon realized that what I thought I would like about the law—research, writing, speaking—was pretty much what a university professor does, so my goal changed again, this time from law school to graduate school in American Studies. I debated throughout college, which is what leads me to tell the following story:
In higher education there is a lot of talk about teaching "critical thinking," but there are not many useful "operational definitions" (to borrow the social science phrase) of "critical thinking," and I realized that the experience that taught me critical thinking was "swing debate," the form of scholastic debate where a team of two researches a topic, prepares both an affirmative and a negative brief on a policy proposition, and then actually engages in hour-long debates, taking the affirmative position one round and the negative the next. Hence "swing debate."
Sometime in the late 1990s I was interested in "American cultural responses to HIV/AIDs" and I created three versions of the course—one in American Studies, one as a first-year seminar, and the third as an Integrated Studies course. In one of the settings (first-year seminar, I think) I posed the following, real policy decision: Scientists know that if they deliver this particular drug to a pregnant woman who is HIV positive, then the chances of the newborn's being HIV positive drop from X% to X%. Should the pregnant woman be forced to take that drug? I asked the students to write a pro/con analysis of that question. I found that none of the students could think of reasonable arguments on the side other than the one they believed in. At that moment I realized I needed to teach a debate course.
IS was the perfect setting to create a new debate course. We could limit the enrollment to 24 students. I selected six public policy topics (e.g., medical marijuana, physician-assisted suicide, gun control) and broke the class into six groups of four students, each group assigned a topic. In each of those smaller groups, I created debate teams of two. Each team researched the topic and wrote a debate brief for each side—affirmative and negative. They then debated the topic in an hour-long debate in front of the class, once for the affirmative and once for the negative. I loved teaching that course, and I think the students learned critical thinking. I know I learned a lot from their research.
Another example. In 2004 I was watching the PBS News Hour and the Friday scroll of names and faces of those members of the American military killed that week in the wars in Iraq and Afghanistan. I realized two things. First, these dead soldiers were young enough to be my students. Second, without a military draft, my students were not paying much attention to the wars (I was an undergraduate from 1963 to 1967, during a hunk of the war and had a student deferment, but always knew that could end and I could be drafted). I resolved then, watching the PBS Newshour, that I would create a course to be called "War in American Memory," and I went to Dr. Eric Schroeder (who taught both in American Studies and in Integrated Studies) and proposed to him that we team-teach an American Studies large lecture course (250 students) on "War in American Memory." I knew that Eric's UCLA doctoral dissertation was on Vietnam War literature. He agreed. After that first time, I created a version of "War in American Memory" for IS and taught that course every other year until my retirement in 2009, including the Fall of 2009 when I was "recalled" from retirement to teach IS for that quarter.
In all these courses, the students responded to my assignments with great intelligence, talent, and creativity. They never disappointed me.
Interdepartmental Programs at UC Davis
In those days the Interdepartmental Programs (like American Studies and Integrated Studies) were officially governed by Program Committees composed of faculty from several departments (I was on the Religious Studies Program Committee for several years, for example). When I became the IS Program Committee Chair I worked closely with the IS Director, first with Nora McGuinness and then, when she retired, with Jim Shackelford in planning activities to enhance the IS experience. We created the summer reading book for IS students long before the campus came around to having a book project, for example, and we often chose an IS book related to whatever "theme" we created as a loose way of "integrating" courses from several disciplines. On presidential election years we chose a political book or novel (e.g., Theodore White's The Making of the President 1968 , then Robert Penn Warren's novel, All The King's Men [1946], then Woodward and Bernstein's All the President's Men). My interest in cultural responses to HIV/AIDS in the 1990s led us to create a theme around disease and society and we had the students read Camus's The Plague (1947) during the summer before they arrived. In the two years leading to the Millennial Turn in 2000, we themed the fall "seminar" and summer reading and courses around the notion that the end of a century is an especially interesting time in a culture. When genetic engineering seemed like a topic we could use to integrate courses in the natural sciences, arts/humanities, and social sciences, we had students read Margaret Atwood's novel, Oryx and Crake (2003), a post-apocalyptic story in which genetic engineering plays a large role. Memorable was the fall of 2001. We had been planning to theme the seminar and courses around the energy crisis, and then the tragedy of 9-11 happened. We quickly shifted gears and built the fall seminar around terrorism and related topics.
This is just a sample but I am very proud that we initiated that summer book custom and that the students enjoyed (or at least pretended to enjoy) reading an interesting book and discussing it on the very first day of IS orientation with other bright students. Welcome to the university and to the life of the mind.
Fun with the Nerds of the Herd
UC Davis Davis Honors Challenge - Integrated Studies Honors Program Historic T-Shirt
In this recollection about my involvement with Integrated Studies I must also mention the fun I had with students. Most of them seemed to go along with my wacky sense of humor. When I began holding classes in Miller I would write on the blackboard each class session, "Day #, no t-shirt," both teasing and nudging them toward getting their act together to design and have made an IS year t-shirt. I don't recall which IS class was the first to start that tradition of designing an IS t-shirt, but as always the IS students were creative and funny. I take the title for this remembrance from one of the year's t-shirt, which featured cartoon Aggie cows and the motto "Nerds of the Herd." Around Halloween I encouraged students to come to class in costume (I did) and gave them a mini-lecture on the power of masking. When I began teaching in IS I was in my bow-tie stage, but at some point I entered my Hawai'ian shirt stage and one fall the students surprised me by all showing up in class one day wearing Hawai'ian shirts. I even infected Jim Shackelford with the Hawai'ian shirt bug.
Davis Honors Challenge
Now let me fold my story back to the 1980s to follow the Davis Honors Challenge thread in my involvement with honors education at Davis. In the 1980s I chaired an Academic Senate Committee examining whether the campus should create an Honors Program. Despite the wishes of the UC Davis Admissions Office, which was feeling the competition from other UC campuses in using honors programs to recruit high-achieving high school students, the effort to create an honors program that could be approved by the Academic Senate bumped into what many of us saw was an "Aggie culture" featuring equal parts modesty and egalitarianism. These were charming aspects of Aggie Culture, but many in the faculty believed that all undergraduates were entitled to the same quality education and that it was wrong to identify some students as "honors students." I was also on a second Senate Honors Committee which finally arrived at the solution—create a Davis Honors Challenge that was, essentially, an "open-admissions" honors program open to any student who showed enough desire and discipline to enter the honors courses and "contracts" for honors work in existing courses. That plan did get approved by the Academic Senate, with Prof. Ken Verosub (Geology) as the first director (Ken had also taught in IS). The DHC was largely Ken's creation. Still teaching in IS, I also began adding "honors sections" to my existing large lecture courses in American Studies.  Eventually I taught a few free-standing DHC courses.
I should add here an important element of the early DHC. Although the word "honors" is in the name, not all faculty members recruited to teach honor sections and courses understood that many students were not "honors" students by dint of their academic performance but because they were highly motivated to enhance their work on existing courses (having written essays about why they wanted to be in the DHC). This mismatch between the name and the perceived mixed quality of the DHC students made it difficult to recruit faculty to teach in the program. Another problem to solve in the DHC was that the key idea of having upper-class students focus on "real-world" applications of their majors was a good idea for the natural sciences and some social sciences, but the leadership of the DHC struggled to figure out what that educational activity would look like in the arts and humanities. Despite these bumps in the road (the DHC finally began to enforce a minimal grade point requirement for continuing in the program), the DHC finally thrived and I enjoyed teaching those sections.
My only regret is that I did not start teaching in Integrated Studies earlier. Maybe it took my getting tenure to feel comfortable and secure enough to start adding other teaching to my repertoire. In any case, it was one of the best decisions I ever made at UC Davis. I retired in July of 2009, having taught at UC Davis for 38 years, but separation anxiety led me to want to teach my "War in American Memory" course in IS "just one more time," so I did in the Fall quarter of 2009. I still miss that teaching experience.
Tags