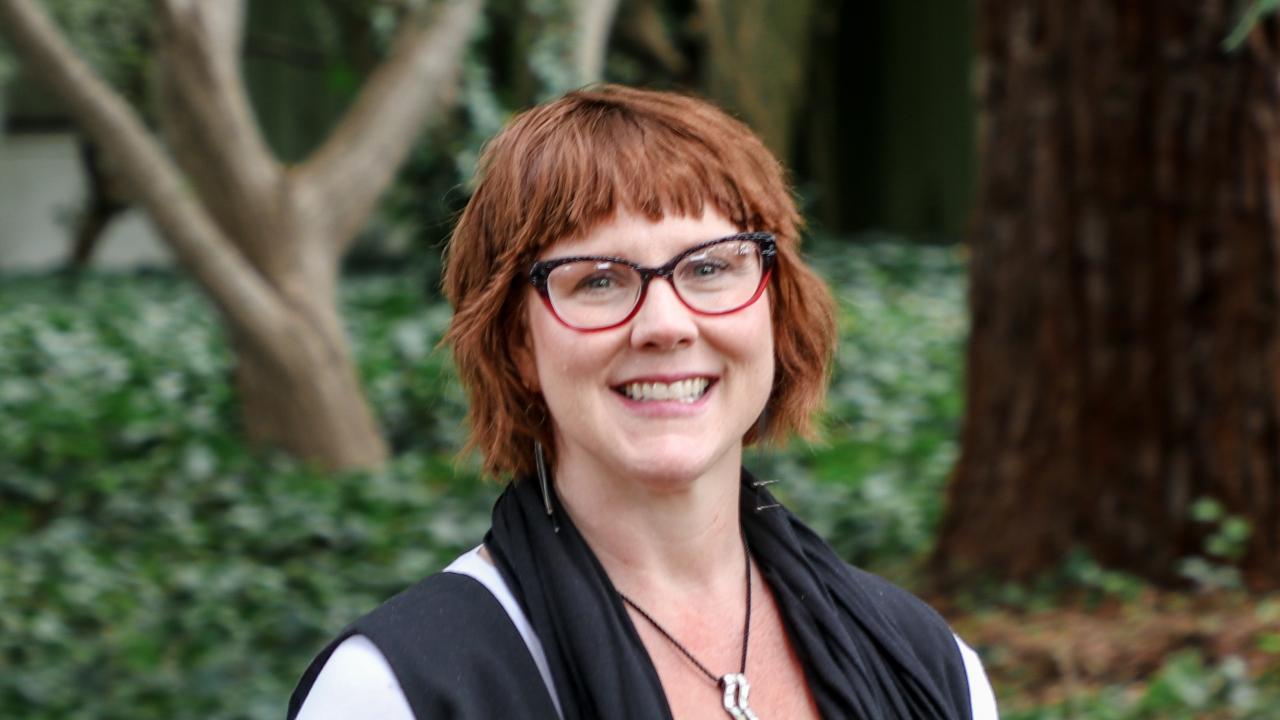 Heidi Van Beek, UHP's Assistant Director and Year 3 and 4 advisor, has been an integral part of this program since 2015 for our students, the programming, and overall UHP community.
First joining in May 2015, Heidi entered the new position of Assistant Director to act as an advocate for students in the program. She mainly worked with Year 3 and 4 students, including honors transfer students, helping these students to find a home at UC Davis and to make the most of their time here. 
Her efforts are seen far and wide within the UHP and UC Davis community, from developing new projects such as the UHP Canvas portal and advising syllabi, to publishing articles in collaboration with other Undergraduate Education staff, and also to providing the inspirational quotes in the advising room. Heidi took her efforts beyond UC Davis by leading two workshops for University of California, California State University, and California Community College advisors.
Heidi's passion is seen in the way that she takes the time to give each student the detailed advising they need. Her innovation is shown through her drive to develop new ways to make sure all students are more in tune with the UHP curriculum. Throughout her time with us, she truly embodied all of UHP's values. Below are are Heidi's reflections on her time with UHP.
Heidi van Beek (right) with Professional Staff members, Elysia Ramirez (left) and Kelly Van Zandt (middle)
What is one of your favorite memories with UHP?
Driving a van, with 7 UHP student-presenters in it, to the Western Regional Honors Council Conference, in Ashland, OR in April 2017.

Reading UHP graduate names at the UHP Banquets in 2017 (& 2018) – since reading their names also includes sharing a UHP memory they choose to share with the audience.

Co-instructing the UHP Transfer seminar, with Carolyn Thomas, in Fall Quarter, for 5 years!
What is something you will really miss?
I will miss my relationship with the UHP students. Since my role has changed over the past 3 years, to specifically advise students on the Year 3-4 curriculum, the conversations we have are about academic, personal and professional development – not about degree completion. Being able to listen, encourage, motivate, and make suggestions on maximizing one's opportunities and time while a UCD undergraduate allows me to be part of an important, transitional time, in a student's life, and I take that responsibility and activity very seriously. I want each student to have their best undergraduate experience, to their design – not an experience for someone else's expectations.
What did UHP do to enhance your life and career?
I am so grateful to have been brought into the UHP team during the organization's transition. It has been wonderful helping build the new foundation, as well as having been entrusted to critically assess the Year 3 and Year 4 curriculum. Those experiences have allowed me to continue to grow my experiences with assessment and curriculum design, focused on student learning outcomes. Those opportunities allowed me to enhance my professional portfolio and lead my career in a new direction.
Heidi giving a talk on Transfer Decision Day 2019
What would you want to tell all UHP students?
You are in charge of your education; make it the experience you want to have!

You are not an inconvenience to your professors or staff members. Make time to talk to them, understand them, and know them. When you take the time to get to know them, most will make the same investment in you!

You are amazing – believe in yourself!
---
Heidi will be joining the UC Davis School of Medicine as a Curriculum and Program Analyst next month, and though we are saddened to see her go, we thank her for all her inspiring and meaningful work. We know that she will do amazing things at the UC Davis School of Medicine. From us and the entire community, thank you Heidi!
Category
Tags