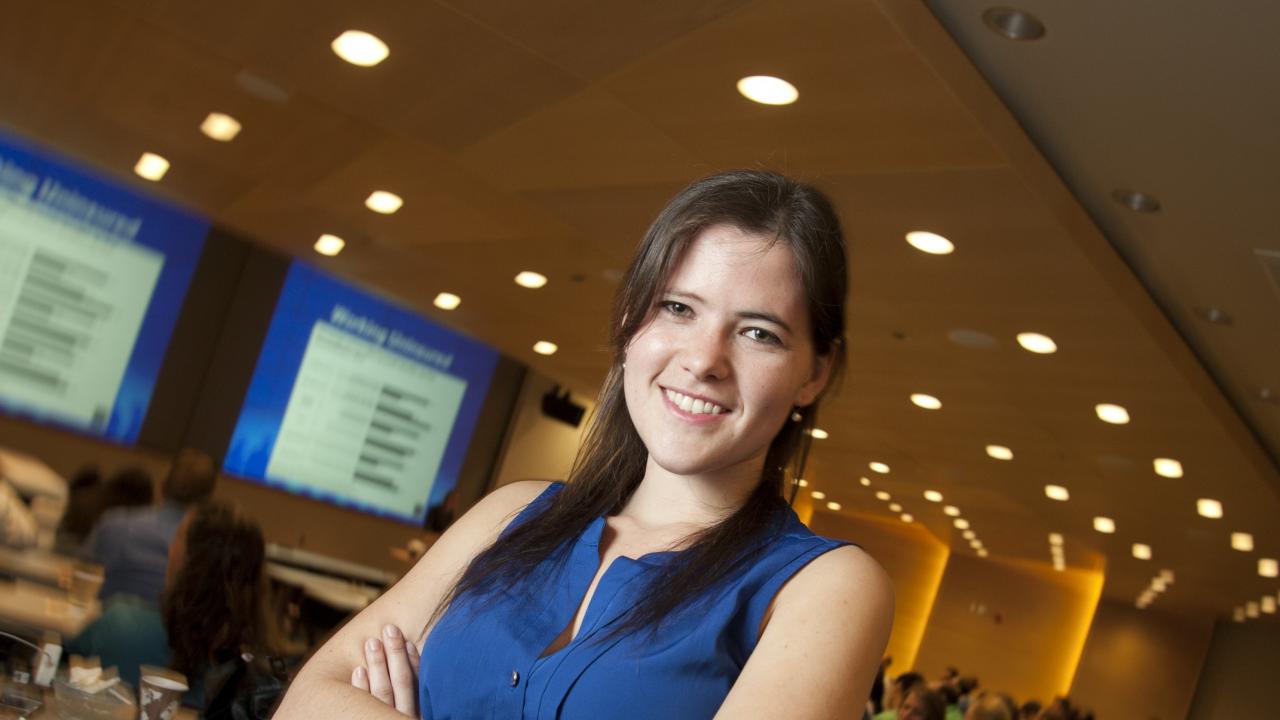 by UHP Director Dave Furlow
I was happy to speak recently with, Nicole "Nix" Sitkin Zelin, an Integrated Studies alum (Miller 417!), and a former student of mine. Nix majored in Neurobiology, Physiology and Behavior and minored in Art Studio, earning her minor during her year abroad in Bordeaux. In recognition of her outstanding academics, work on behalf of LGBTQI health disparities, and research accomplishments while at UC Davis, Nix was awarded the 2013 University Medal.
Nix worked for a year and a half as a scientific and grant writer at the UCDMC Department of Surgery's Surgical Bioengineering Laboratory. Building on work she started as an undergraduate, she was part of a task force charged with creating a mechanism to include gender identity and sexual orientation on patient health records. She carried her deep commitment to equity and inclusion to her matriculation at the Yale School of Medicine. Nix was founding chair of the Dean's Advisory Council on LGBTQI+ Affairs and co-led a revamping of the curriculum to be more inclusive, including new attention to disparities in LGBTQI health care – educating the next generation of physicians to provide the best possible care for LGBTQI patients. In recognition of her powerful advocacy in this area in many local and national venues, Nix was awarded the 2017 LGBT Health Achievement Award from the American Medical Student Association (AMSA) and the Gay and Lesbian Medical Association. She also previously received a $5,000 medical student leadership award from Women In Medicine (WIM), a national organization that provides medical education and networking opportunities for lesbian, gay, bisexual, transgender, and queer (LGBTQI) female physicians.
Upon receiving her MD at Yale, she began her residency in Psychiatry at Stanford and ultimately intends to complete a child and adolescent psychiatry fellowship. Nix is currently the Research Director at a Berkeley company that researches human sexuality in a community-based participatory-informed model, publishes academic papers for clinicians, and produces technologically innovative resources for the general public. Nix and her wife of two years and fellow Aggie, Mariko Zelin, started "going steady" at Picnic Day seven years ago. Mariko works in the biopharma sector and the couple currently resides in the SF Bay Area.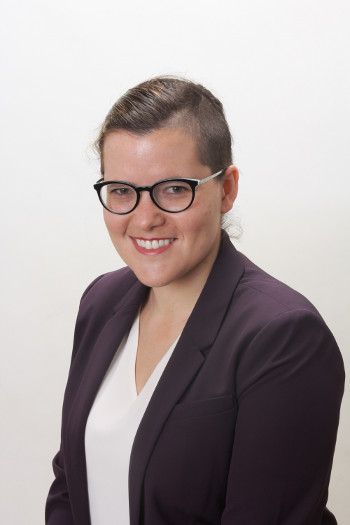 In reflecting on her time at UC Davis, Nix is especially grateful for her faculty mentors Diana Farmer, Ed Callahan, Liz Constable, and Tom Gordon. In fact, several of her mentors attended her wedding two years ago. She also fondly remembers the mentorship of late Donal Walsh, who encouraged her to follow her broad passions and extend her planned quarter abroad in Bordeaux to a full year. Medical school would not only wait, Donal reminded her, but she would be a better, more full person, and therefore a better physician, if she took full advantage of the opportunity to study abroad, complementing her interest in physiology with her talent and passion for art. Indeed, she has used art in her medical practice, and has provided care t for patients in French. She remains grateful for Donal's encouragement and guidance that continues to influence her personally and professionally to this day.
Nix also reminisced about her IS courses, recalling in particular Biophotonics (also at times coming in handy in her practice), Eric Shroeder's Playing Shakespeare, and a sobering seminar on J. Robert Oppenheimer and the Manhattan project.
As we've worked this year towards celebrating the 50th anniversary of the Integrated Studies program and honors education at UC Davis, I've had many chances to reflect on the history of the programs and the current and future values of UHP. In my 20 years on the UC Davis faculty and 4 years as UHP Director, Nix's journey is the one I like to point to the most to highlight what we aspire to do as a program: inspire and support academic excellence, a deep commitment to service for the social good, and the pursuit of a broad education that challenges and enriches our students at UC Davis and beyond.
Nix relays that she is happy to speak to any of our current students pondering various career paths, especially students majoring in the biological sciences who are wondering if and how they can explore various disciplines that speak to their talents and passions outside their majors. The breadth and depth of experiences and perspectives she gained at UC Davis in and beyond IS continue to enrich Nix's life and inform her professional endeavors today.
Category
Tags