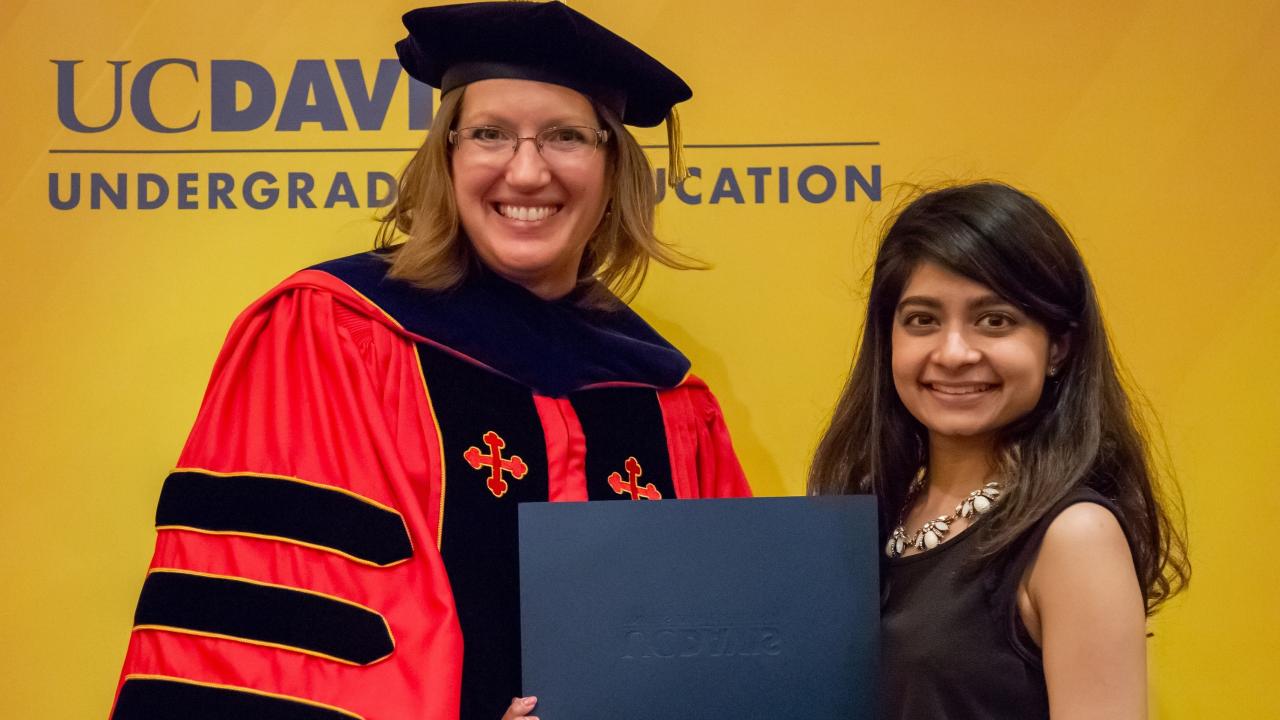 Each year University Honors Program students win numerous awards, scholarships, and other recognitions. From becoming the youngest-ever student to graduate from the College of Engineering to being awarded the UC Davis University Medal, UHP students achieve great things through exceptional academics, research, and community service. Below are the stories of UHP's extraordinary students and graduates, and some of the faculty who continue helping UHP students succeed.
2018 University Honors Program Exceptional Graduates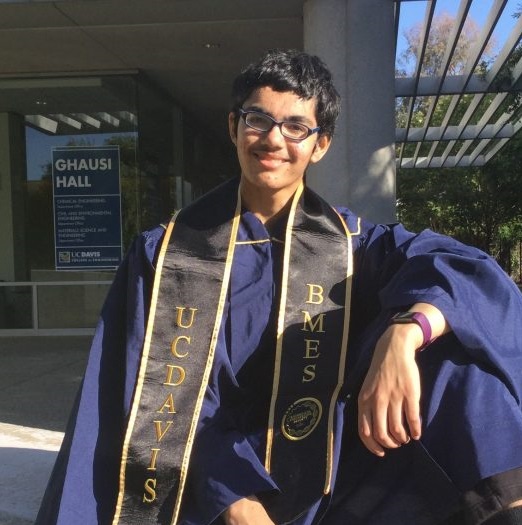 14 Year Old Tanishq Abraham Gradutes from UC Davis
At just 14 years old University Honors Program student graduates with a degree in Biomedical Engineering from UC Davis. In Fall 2018 he will join the UC Davis Biomedical Engineering Ph.D. program.
2018 University Honors Program Student Award Recipients
Neha Mannikar, 2018 UHP Graduate: Student Community Service Award
Shonit Sharma, 2018 UHP Graduate: Student Research and Innovation Award. Sharma was also named the student speaker at the College of Engineering commencement and received the Chancellor's Award for Excellence in Undergraduate Research.
Andrew (Drew) Hanson, 2018 UHP Graduate: Student Leadership Award
Other 2018 UHP Student Accomplishments
Joleen Cheah, UHP class of 2019, was awarded the prestigious Barry M. Goldwater Scholarship
Kausalya Raman, UHP class of 2020, was awarded the prestigious Donald A. Strauss Scholarship for community and public service projects. Raman founded the nonprofit organization English Kadhavu to develop and distribute English learning resources to schools in India where English has become a required language for most jobs and higher education.
Category
Tags