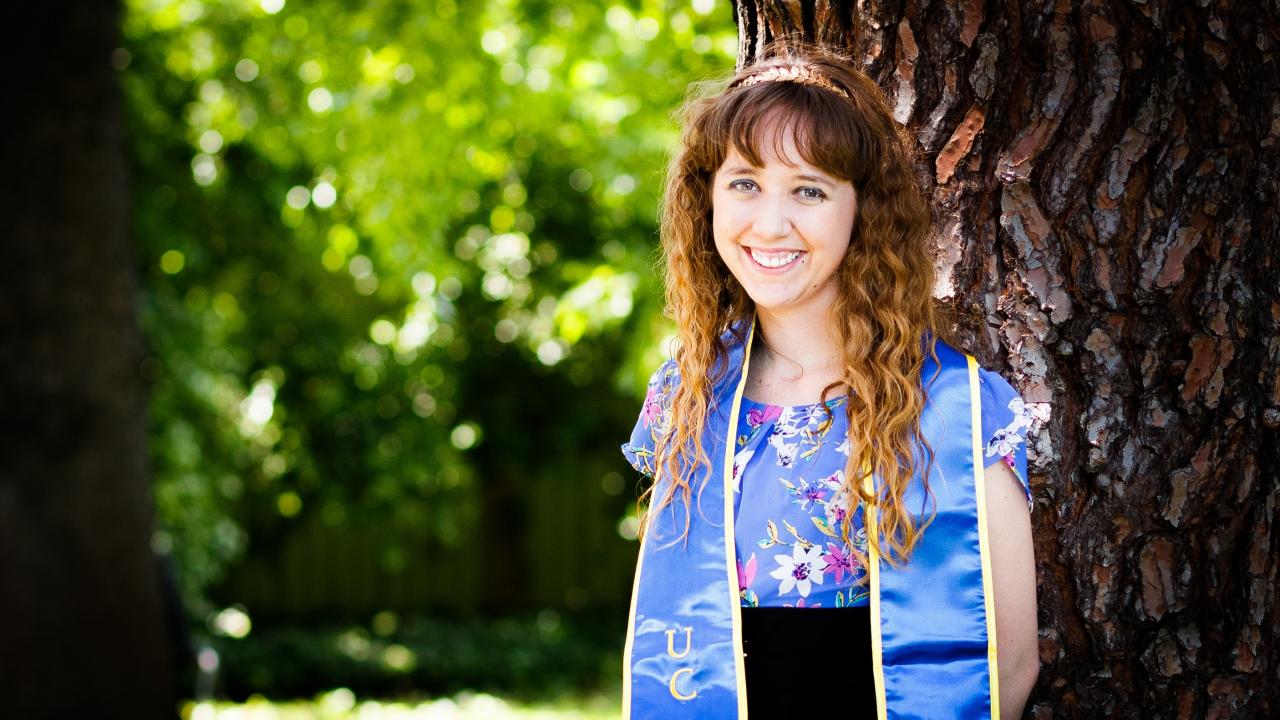 2018 UC Davis University Honors Program graduates Sammy Carey and Shelbie Condie both received second place in Arts, Humanities, and Social Sciences for the 2018 Norma J. Lang Prize. This award, given to six students, is for stimulating research and the best use of resources at Peter J. Shields Library. Both seniors presented their research at the 2018 Undergraduate Research Conference at UC Davis, and the 2018 Western Regional Honors Conference at Chapman University.
Sammy Carey's senior capstone, The Tripartite American Judiciary: The Influence of Rome's Mixed Constitution Upon the Founding Fathers, focused on why the Founding Fathers created the United States government with a similar foundation to the Roman Republic, specifically looking at the judicial branch. She realized the Founding Fathers' education covered Roman philosophers and historians. She wanted to use both majors, Political Science and Classic Civilizations, to gain a balanced approach to political theory. Her thesis advisors were Dr. John Scott from the Political Science department, and Dr. Rex Stem from the Classics department. Currently attending William and Mary, Carey is focusing on Constitution and Appellate Law, and hopes to become an Appellate Judge. By using the library's resources, she gained a better understanding of scholarly research, a skill that will come in handy at law school.
Shelbie Condie's capstone, Hold Your Horses, It's Just an Adaptation, analyzed three short stories written by Dorothy Johnson in the 1950s, "A Man Called Horse", "The Hanging Tree", and "The Man Who Shot Liberty Valance". She then compared them to male directors' film adaptations, of the same titles, in the 1960s. Her thesis advisor was Professor Matthew Stratton of the English department. Using her English major and Film Studies minor, she focused on gender roles within the Western genre and realized the potential for women empowerment. Dorothy Johnson is one of the few women who succeeded in such a masculine genre, and Condie aspires to create her own westerns by becoming a screenwriter. Using the Michael and Margaret B. Harrison Western Research Center, Condie showed that the historic genre is still applicable and treasured today.
Category
Tags