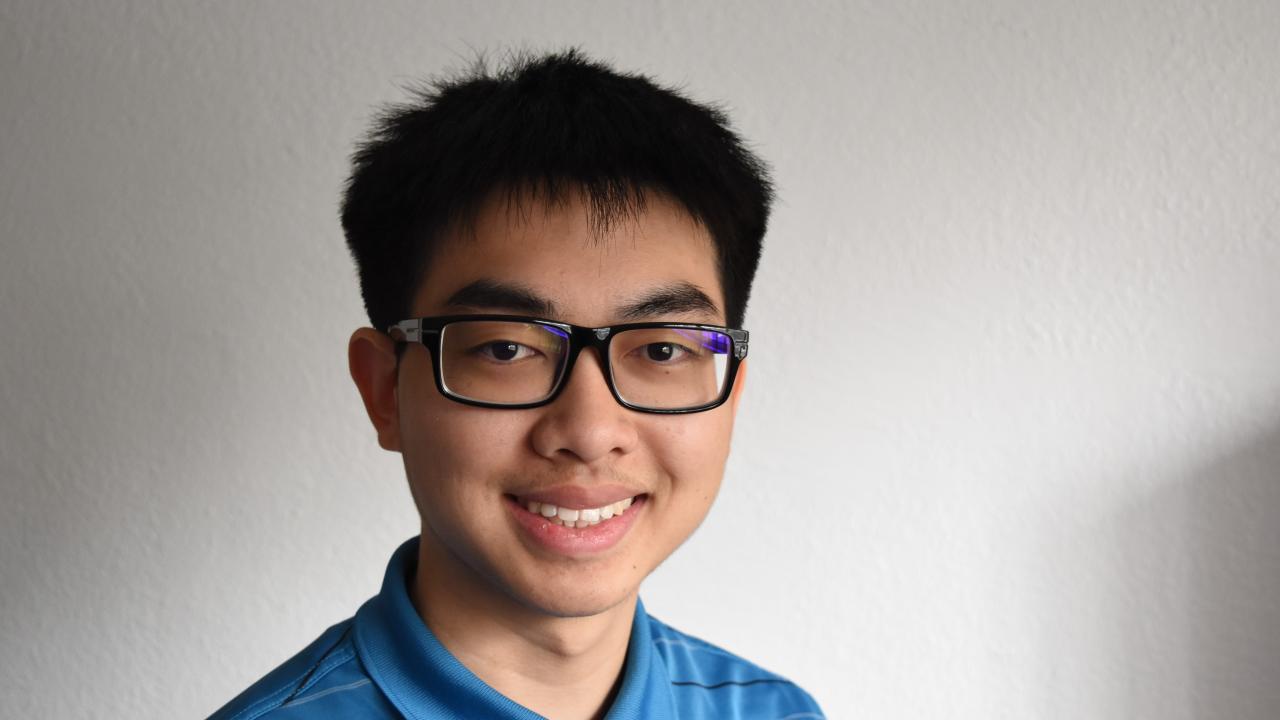 The Honors Contract course option allows students to customize their Honors learning experience and fabricate a final project that enables them to dive deeper into a topic.
Through an Honors Contract his 2nd year, Jarod Heng, 3rd Year Cinema and Digital Media and Computer Science double major, explored documentary making in order to tell his family's story of survival and refuge. We sat down with Jarod and asked him to share his Honors Contract experience with us.
---
Q: Tell me about your contract proposal /your 'class'? Why did you choose this topic, why did you choose this approach to the material?
A: My Honors Contract was about video editing. I had very little video editing experience before college, and none with documentaries. The Honors Contract gave me documentary editing experience.
Q: Why did you approach this faculty member to do an Honors Contract?
A: I approached Professor Jesse Drew, who taught me Introduction to Documentary Studies (TCS 155), to mentor me through the Honors Contract. I had a really good experience with his class — he is a really nice guy. I liked the class and I liked him, so it felt right to ask him to sponsor me.
Q: To inspire other students to do an honors contract, please tell me how you approached the faculty member to ask to do the contract, and about the process of developing the Honors Contract proposal together?
A: I went into his office hours and talked to him about the Honors Contract opportunity. I wasn't nervous in asking him because we had a project in the previous class where we made a proposal about a documentary we wanted to make. That proposal served as my baseline for what to ask him and what to get out of the Contract.
Q: How did you approach working independently on this 'class' since there weren't typical class meetings, quizzes/exams, etc.?
A: This course had weekly deadlines, which we outlined in the initial proposal. I met with Professor Drew, almost weekly, for input, advice, and to check in. To keep myself on track, I asked myself, "Am I meeting these deadlines that I set for myself? How do I adjust my scheduling?" The end goal was to have produced my own documentary.
Q: Are you happy with the end result of the class? Please explain.
A: I am happy with the class. Being able to going to Professor Drew to get input, talk about suggestions, and having an assignment which allowed me to tell my family's story to faculty member made it all enjoyable. I am happy with the video I have now. I don't quite think it's the end. It still needs work, but it's in a good place. The contract broadened my interest in film and learn more about documentary film.
Q: What advice do you have for other students considering doing an Honors Contract?
A: If you have a passion for something, and ideas of what you want to do, do it. Start early, for sure, and budget time well. Make sure you catch your errors and plan ahead of time in case things go wrong or unexpected.
---
For more information on the Honors Contract, please visit our informational page.