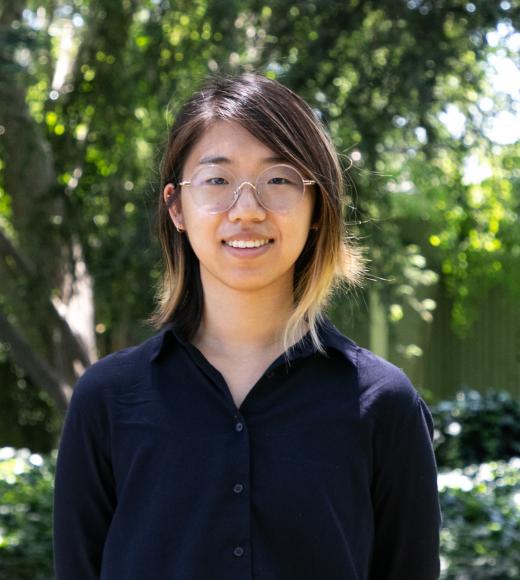 Bio
Hometown: SoCal and Taiwan
Future Career: Fashion Designer or a Japanese translator/interpreter
Personal Interests: Ice skating, watching anime and Marvel movies, reading novels and mangas, and eating/tea.
Campus Involvement: UC Davis Figure Skating Club and Fashion and Design Society (FADS), attending events such as Picnic Day and Whole Earth Festival.
How I can help you: If you have any problems or concerns, both academically or personally, that you'd like to talk about, I am here for you. I'll try my best to guide you to the right resources that you'll need to succeed in life as well as in college. Please know that you are not alone and that you can always come to me, even just for tiny chit-chat.
When I started at UC Davis: I wasn't really nervous about anything in terms of the transition from a high school to a college because I know that going to college is just an experience that I'll have in my life. And the fact that I know I will still be in a sheltered environment, compared to actual workplaces, and have more freedom made college seems like a better place to go than home. However, I was nervous about how well I would get along with my roommate, if I'll one, before coming into college. Leaving SoCal was very exciting for me because I want to go to new places that are far away from home but close enough for me to go back every once in a while. And the idea of not having to wake up at 6 a.m. for school was also very exciting until I took my first, morning class. Most of all, I was excited about the opportunity of meeting new people from different backgrounds, learning different cultures, and make new friends.
Advice for incoming first-year students: Please know yourself, know your limit. Don't procrastinate if you know you don't have the ability to write, say, a 10 pages paper in just a day or two. Pace yourself and divide the work into several days so you know you'll have enough time to finish your work. However, if you're the type that needs the pressure to work, feel free to procrastinate or even pull an all-nighter if you can (though I highly discourage all-nighter as it is awful for your own health). And please, please, please reach out for help if you know you need it, especially when you are stressed, going through a difficult time, and/or suffering from mental health problems. Put yourself first, love yourself, and everything else comes second.