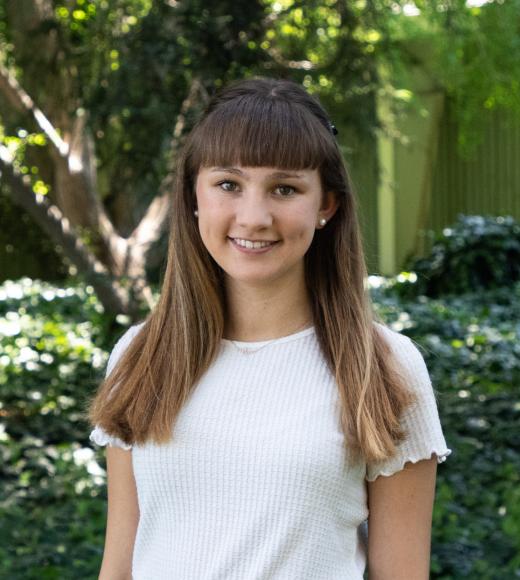 Bio
Hometown: San Clemente, CA
Future Career: Registered Dietician
Personal Interests: tennis, cats, dogs, sushi, boba, art history, camping, and the beach.
Campus Involvement: Food Literacy Education and Mentorship Internship, Best Buddies, Workout Buddies, Student Nutrition Association, Meals on Wheels, and Food Recovery Network.
How I can help you: As your peer mentor, my priority would be to make you feel as comfortable as can be in your new home- you are now a part of the Aggie family!! I would be able to show you ways to have a balanced first year of college. I personally would help you find activities/ organizations that you would enjoy enhancing your experience outside of academics. As for academics, I would be able to point you to resources for academic assistance and offer suggestions for success. If anything I would be a constant support system if you ever had a question or just need a caring ear to listen.
When I started at UC Davis: Honestly, I came into Davis too excited to be nervous. The only thing I was nervous about beforehand was navigating the sea of bikes and a large campus, oh and let's not forget the dreaded GenChem (dun dun dun). However, my nerves soon flooded in my first week. I felt as though everyone was put together, they seemed to quickly be making friend groups and managing their courses with ease. This created a lot of self-doubts my first week, I soon became extremely homesick. I called my parents at least twice a day. I was nervous about not making friends and not being able to handle my courses. The first week may seem like a daunting adjustment, because, it is! I can assure you that everything goes up and I would make sure that you have an easy and better transition that I did.
As the first of three girls, I was excited to be the first to become independent. A part of this excitement was living in a personalized dorm room and building with everyone your age. Downtown was also something I looked forward to exploring as well as further exploring our beautiful campus. I was so excited to be able to go straight into two introductory nutrition classes. I also couldn't wait to get on the grind of my honor's course, Design of Coffee.
Advice for incoming first-year UHP students: My advice is to not be afraid to go out into your floor lounges. You will find that everyone is open to making new friends and that they are immensely welcoming, unique, and intelligent. I also advise going to as many welcome events as possible, it is a great way to immerse yourself into Davis. I would also advise getting peoples' numbers in your classes to form study groups. If you are not completely comfortable with biking, I would suggest walking to classes. Don't be afraid to ask others in your building for academic help as well. One last thing, I find google calendars extremely helpful. Remind yourself that you are at UC Davis for a reason and that the next four years will be filled with new people and experiences that you will cherish forever.