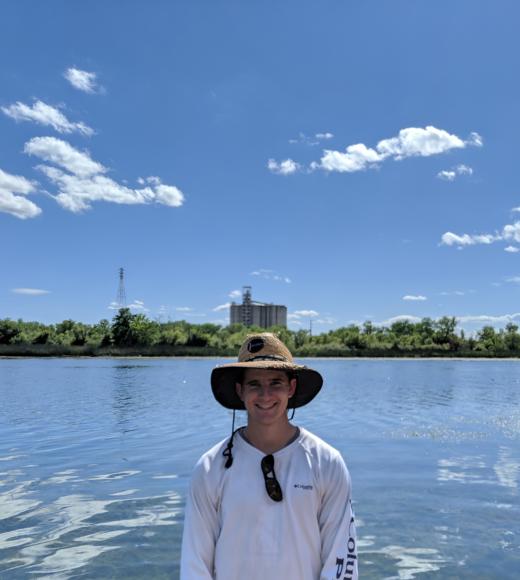 Unit

Genetics & Genomics

Computational Biology minor
Bio
Hometown: Los Altos, CA
Future Career: Agricultural Research
Personal Interests: Gardening, fishing, sports (all of them), and camping
Campus Involvement: Laboratory Assistant at Shabek Lab, UC Davis Men's Rowing Club,  Intramural Sports, Regents Scholars Society.
How I can help you: I can help advise you so you can make the most of your first year and avoid making the same mistakes I made in my college career. I would be more than happy to give you advice on anything, whether you need help making your schedule, deciding where to eat downtown, or finding a study spot when your roommates are being too loud. I'll be happy to do whatever I can to help make your transition to UC Davis as smooth as possible.
When I started at UC Davis: I was most nervous about being at such a large school and in classes with hundreds of other students. I was worried that if I fell behind ever, there would be no one to help me get back on track. In addition, I was scared of having to go to school without the friends that I had known since I was little.

I was excited about the freedom that college offered. There were so many classes to take, places to explore. On top of that, I was excited to live in the honors dorm and to meet new people.
Advice for incoming first-year UHP students: Starting college is a big change in life, but that doesn't mean it has to be stressful; finding a balance between your schoolwork and social life is crucial to having finding success at Davis. However, there will always be challenges to overcome, but just remember you are not alone. If you ever are having problems, don't be afraid to ask for help from the multitude of resources that the school provides.