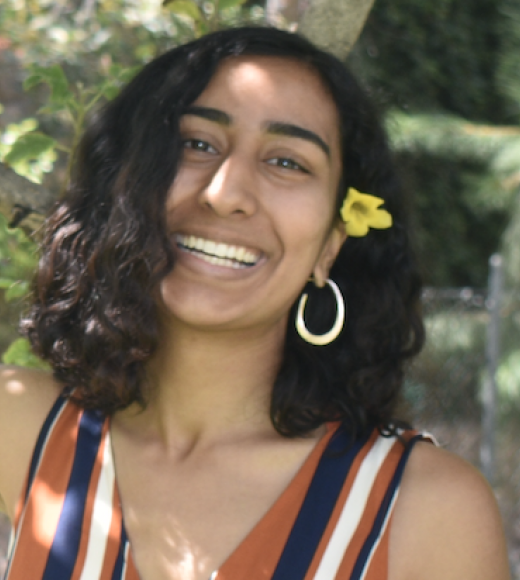 Bio
Hometown: San Diego, CA
Future Career: Professor/Medical Researcher
Personal Interests: Film making, singing, creative writing/poetry, cinema/film/television, science, Spanish, theatre.
Campus Involvement: Students of Reproductive Freedom, PAL (Pal Program), Tutoring (AATC)
How I can help you: I'm pretty well-connected with a lot of the resources on campus, so if you're ever looking for advice or help with something beyond my scope of experience, I can always direct you to someone else who can help.  I've had my own fair share of existential crises too so if you're ever feeling lost or in need of a little guidance (personal or academic!), I can definitely help out. Plus, it's always nice to feel like you've got someone who's got your back if you ever struggle in any way and I can assure you, I got you!  I'd also like to think I'm pretty fun to hang out with so if you ever just want another friend that works too!

When I started at UC Davis: I was nervous about how difficult my classes would be, living away from home for the first time, making new friends, and finding career opportunities.
I was excited about the same things I was nervous about. I was really excited to live away from home for the first time and meet new people at a large university. I was excited to start exploring my interests in depth. I was most excited about the freedom to be able to choose my lifestyle, classes, and what I wanted to do without a parent/guardian hovering over me.
Advice for incoming first-year UHP students: Make friends and take it easy! Your first year should not be the year you decide to go all out; just spend time trying to smooth out the transition from home to college and focus on finding your people, because these are likely the people you're going to be hanging out with for a while. Start exploring the opportunities available on campus so you don't find yourself lost during your 2nd, 3rd, or 4th years.