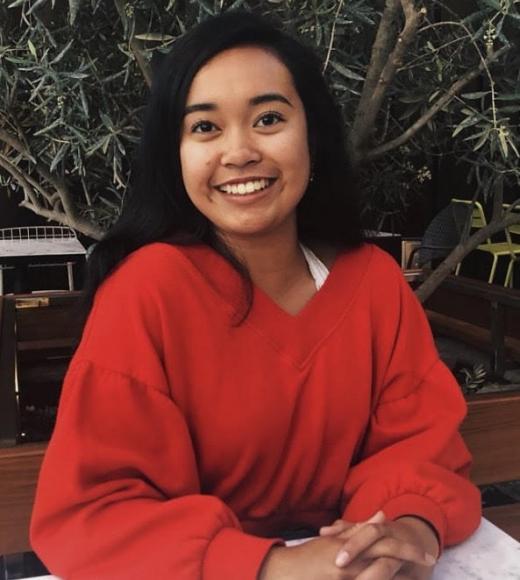 Unit

Sociology: Social Services

African American and African Studies minor
Bio
Hometown: Lomita, CA
Future Career: Undecided
Personal Interests: Trying new places to eat, going to the mall, theme park, or night market! I'm a big napping enthusiast and avid alternative R&B listener.

Campus Involvement: Public Relations Chair, Circle K International; Outreach Volunteer, CARE (and soon to be Peer Educator)
How I can help you: As a peer mentor, I want to be the "bridge" for you! Transitioning from high school to university can be a scary process, but as your peer mentor, I want to be a resource for you! I want to be the person you feel safe with reaching out to when you need help, and I want to be able to share my experiences (both good and bad!) to help with your first year experience!
When I started at UC Davis: I'm from Lomita, California which is a 6 hour drive from Davis, so when I was counting down the days to when I had to leave my hometown, I was super nervous about that transition. Living in the dorms was my first experience ever being so far away from home all alone. It definitely wasn't until the moment my parents left me at the dorm that I was actually on my own.
I was excited to have a fresh start! Yes, I was terrified going to a new campus, meeting new people, and having to find my way around as a first year. But, there was nothing more than I wanted than to start over. I think being in high school was definitely a long 4 years so it was exciting to know that this was my chance to start fresh, meet new people, and grow
Advice for incoming first-year UHP students: It's okay to not know everything. I think feeling overwhelmed is how I would describe how I felt majority of my first-year in Davis, in UHP, and overall as an individual trying to find my way around college. Seeing everyone "seem" like they knew what they were doing was intimidating because I felt like there was just so much to know, to learn, and to do! But, I think it's important to embrace it rather than let it consume you. We're all here to grow and learn, so no need to rush the process!