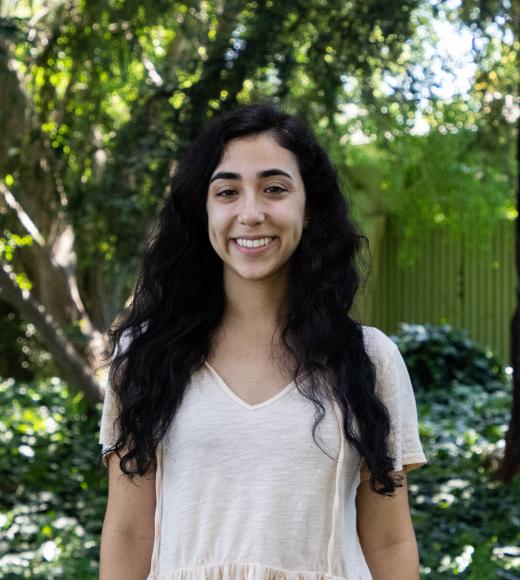 Unit

Biological Sciences

Political Science minor
Bio
Hometown: El Dorado Hills, CA
Future Career: Doctor
Personal Interests: reading, traveling, watching movies, hiking, skiing, exploring new places, trying new foods, watching TV shows, listening to music, and going to concerts and music festivals.
Campus Involvement: Undergraduate Volunteer at Shifa Community Clinic (a UC Davis student-run clinic), Member of Alpha Chi Omega (one of the Panhellenic sororities on campus), Intramural Soccer, and the UHP Student Activities Committee.
How I can help you: I can provide you advice on anything from classes, GE's and studying tips to what you can do around Davis. I have attended a lot of advising sessions the College of Biological Sciences and I am almost finished with all of the general Biology major classes. As a result, I can answer any question in regards to majors in the College of Biological Sciences. I have also attended most of the events that UC Davis does every year and I know my way around downtown Davis. If you have any questions about the town, Sacramento, or UC Davis, I am more than happy to answer them.
When I started at UC Davis: I was really nervous about living in the dorms, being away from family, making new friends, and succeeding in my classes. I was really excited about meeting new people, taking classes that I found interesting, making new friends, independence, and for all the new memories I was going to make.
Advice for incoming first-year UHP students: My number one advice is to enjoy each and every moment and to step out of your comfort zone. By stepping out of your comfort zone and trying new things, you may find new things that you like, make new friends in the process, and make amazing memories as well.