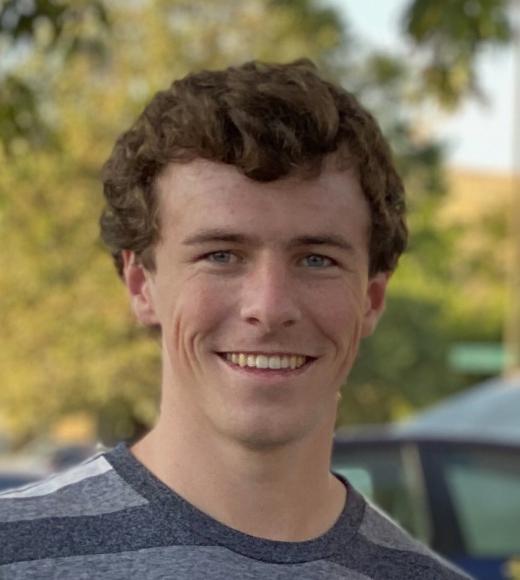 Unit

Computer Science

Economics
Bio
Hometown: San Jose, CA
Future Career: Software Developer or Economist
Personal Interests: Soccer, skiing, basketball, football, reading, history, economics.
Campus Involvement: Regents Scholar Society, Students for Liberty, Intramural Sports, research internship at Bliss-Moreau Lab.
How I can help you: As a peer mentor, I can provide advice about how to adjust to college classes and do well, where to get help if you need it and provide my perspective as a third-year student in the honors program to help answer any questions you may have. I want to help make your first year as enjoyable as possible and help you feel part of the honors community, and I hope that I can provide friendship and help make your transition to college easier.
When I started at UC Davis: I was most nervous about adjusting to college classes and making new friends. I quickly realized that everyone is in the same position when starting college, and that people at Davis are really friendly. I'm naturally an introvert, but I found it was easy to make friends with all of the opportunities and activities organized during the first few weeks.
I was excited for the new opportunities and activities in college, and to have more independence.  I was excited to take classes that really interested me, and I was happy that I would be living in Currant Hall with other like-minded students (and that ended up being a highlight of my first year). I was also really looking forward to going to the ARC and playing intramural sports, both of which I did and really enjoyed.
Advice for incoming first-year UHP students: My advice is to, right from the start, get involved in activities that you find interesting or that you care about. Jumping in and trying new things is a great way to make friends and feel part of a community at Davis. I would also suggest that you reach out to professors, especially in your honors classes because they present a unique opportunity to get to know your professor. Go to office hours, email questions - use the honors classes as a way to develop relationships within UHP.