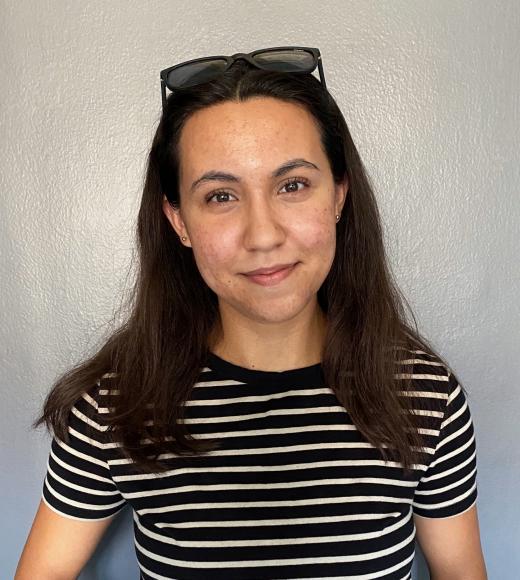 Communication
Human Development
Bio
Pronouns: She/Her/Hers
Hometown: Inglewood, CA
Future Career: I am considering a career in either social services or health sciences. Ultimately, I want to be in a position where I am able to help different groups of people with their health and wellbeing and where I can give back to my community!
Personal Interests: Scrapbooking, listening to music + dancing, traveling, skincare, exploring nature, Disney + Jurassic Park, listening to commentary videos + podcasts
Campus Involvement: Plan to join Chicanx Latinx Collegiate Association, The Human Development Club, and/or The Pantry
How I can help you: As a peer mentor, my goal is to help you navigate the transition from high school to college and become someone you can reach out to when you need support! I am open to sharing the different personal experiences that I went through my first year of college—not only so that you do not feel alone in your journey, but so that you can also learn from my experiences. I can also help you with developing course schedules, improving your time management, locating campus resources, finding places in Davis to visit/study at, and more! In general, I want to be there to offer support, encouragement, and advice/tips to help you feel at home at UC Davis!
When I started at UC Davis: One of the things I was nervous about was being far away from home for the first time. Since I live about 7 hours away from UC Davis, I knew I would not be able to see my family often, so I was worried of getting homesick. I was also nervous about how well I would be able to manage my academics, mental/physical health, and social life, especially in the fast-paced quarter system.
One of the things I was excited about was being able to be independent. Especially since I knew I was going to be in control of my complete schedule, I was excited to gain that flexibility and freedom. Moreover, since my high school was not very diverse, I was also excited to meet new people from different backgrounds, experiences, and talents (there is a lot to learn from others!). Overall, as an incoming first-year student, I was very much looking forward to seeing all that UC Davis had to offer.
Advice for incoming first-year UHP students: First and foremost, make sure you are prioritizing your physical and mental health so that you are energized and empowered while navigating college. It is also important that you remember that it is ok to not have everything figured out. Plans can change and life doesn't always turn out the way one expects, so do not over-stress yourself when planning your future; instead, reach out for support from others and from campus resources. Further, do not neglect your social life! Get to know new people and get involved in events and activities as those will make your college experience more memorable. Lastly, make sure you go into college with a growth mindset. Put yourself in situations that will inspire personal, academic, and/or professional growth; when college gets challenging, evaluate ways you can grow from the challenging experiences.
Resources I've used on campus: One of the resources I have used the most is academic advising! College, major, and UHP advisors can really help you by giving general advice, recommending courses + schedules, and aiding in the college planning process. If you have specific concerns or questions, they are knowledgeable resources you can approach. Similarly, professors' office hours are another beneficial resource I am familiar with. Professors can answer specific course-related questions you have and can supply exclusive guidance for course tasks. Their office hours can make a difference in your experience in their course and can allow the professor to get to know you more as a student. Another resource I have used often is MyDegree + Degree Worksheets, which have helped me keep track of my degree progress and have helped me plan my academic future.