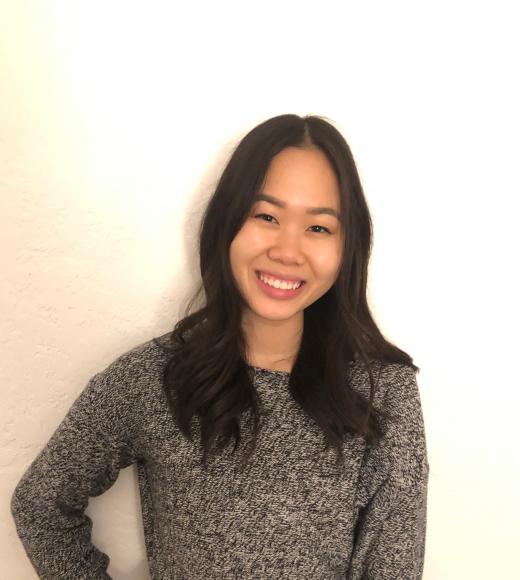 Unit

Neurobiology, Physiology, Behavior
Bio
Hometown: Fresno, CA
Future Career: Pediatrician
Personal Interests: Baking, cooking, watching TV shows, and exploring new Davis restaurants/foods.
Campus Involvement: Hepatitis Co-Director at Paul Hom Asian Clinic (student-run clinic), Undergraduate Researcher at Zito Lab, Biology Undergraduate Scholars Program (BUSP), Advancing Diversity in Neuroscience Research (ADNR), American Red Cross Club, Logistic Officer of Leaders of Achievement in Biological Sciences (LABS), student worker at the MU Market.
How I can help you: As a peer mentor, I want to be there for you and help with any concerns you have! This can be suggesting which professors to take, directing you to academic resources, helping you find organizations and clubs on campus, or letting you know the best eateries to explore. I want to be your extra support system cheering you on through your first year.
When I started at UC Davis: I was so nervous (but excited!) about coming to UCD. As a first-generation college student, I immediately felt the pressure of succeeding amongst brilliant students. Would I click with my roommate, make new friends, and do well in school? I didn't know how I would adjust to college, but thankfully in time everything worked out and my nerves settled.

I was excited about all the friends, memories, and opportunities I would have at Davis! With a newfound independence, I couldn't wait to ride my bike, have movie nights with friends, explore research opportunities, and further myself along my career path.
Advice for incoming first-year UHP students: My biggest advice would be to build a solid support system, whether it consists of friends (student clubs are a great way to meet people), family, or faculty. I was fortunate enough to find a great support system in my friends at Davis. Together, we help each other study, stay motivated, and have fun! Also, don't forget that you are at UC Davis for a reason and that you are capable of anything!