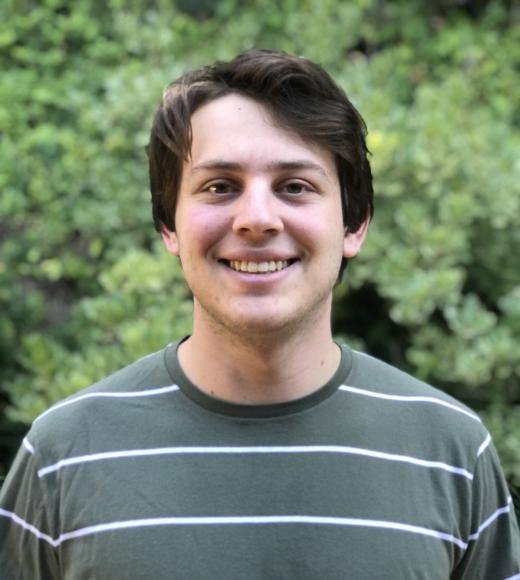 Unit

Neurobiology, Physiology & Behavior

Music minor
Bio
Hometown: Tarzana, CA
Future Career: Doctor
Personal Interests: basketball, football, violin, chess, hanging out with friends, drawing and writing raps.
Campus Involvement: health related internship programs, radiology oncology lab at the UC Davis Med Center, Hillel Shabbat dinners and chess club.
How I can help you: As a peer mentor, I can offer assistance with course scheduling to finding the best restaurant to eat downtown. Since I have finished my lower division course requirements, I can suggest study strategies, recommend specific professors, and provide varying paths to take within the College of Biological Sciences. Also, I have attended several Health Professions Advising meetings and spoken to advisors and medical students.
When I started at UC Davis: I had never stayed by myself away from my parents for more than a week. Living 6 hours away was definitely a big change and I was unsure if homesickness would get to me. However, the independence I experienced was refreshing and necessary, and allowed me to mature as an individual. Though I still missed my family and friends from home, I made sure to always keep in touch. I was also intimidated by the stories of swarms of bikes during the "lunch rushes" around 11-1 during passing periods for classes. I was not extremely confident riding a bike before I came to Davis, but as I practiced riding around campus, I definitely got used to being part of the lunchtime swarms.
I was incredibly excited to meet new people who share similar as well as differing perspectives from my own. I love making new friends and finding hobbies that we can bond over. Thus, going to a new place, where no one knows each other was the perfect opportunity for me to find people with similar hobbies and lifestyles to my own. Also, I was thrilled to experience the entire college lifestyle: from hard studying for midterms and finals, to participating in intramural sports with floor mates, to going downtown to Thai Canteen on the weekend, I couldn't wait to explore everything Davis had to offer.

Advice for incoming first-year UHP students: My biggest piece of advice would be to put yourself out there and explore all of the possibilities Davis has. By putting yourself out there and meeting new people, you'll form bonds and create friendships that you know will last a lifetime. You can find (or create) niche clubs and student-run organizations, sign up for volunteer work, internships, participate in research, join Greek life--the possibilities are endless. Whatever appeals to you, Davis is guaranteed to have, but that is also why it is important to be willing to get involved.