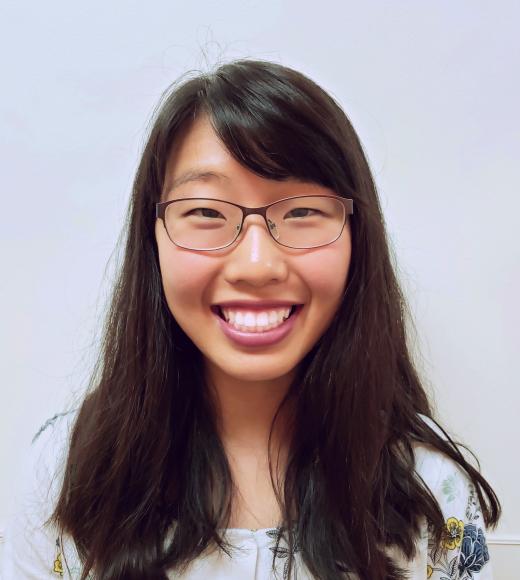 Unit

Computer Science & Engineering
Bio
Hometown: Carmichael, CA
Future Career: Somewhere where I can use computer science to make an impact, whether in industry or academia
Personal Interests: Exploring new places, running, volleyball, camping, music (mainly piano and guitar), food, and card games.
Campus Involvement: Member of the Sophomore Ministry Team for The Navigators Christian Fellowship, Member of Society of Women Engineers, ASPIRE scholar/research assistant at the Miller Lab (for auditory neuroscience and speech recognition), and orientation leader.
How I can help you: My goal is to help you feel at home on campus, whether through advice on classes/academics, helping you find clubs/organizations that you enjoy, or helping you resolve things that come up during your transition to Davis! I would love to be your support, and give you tips that would have been useful during my freshman year (balancing social life/academics, navigating campus, favorite professors/classes, fun places to walk/run to, etc.). Ultimately, I want to equip you with whatever you need to have the best first year possible!
When I started at UC Davis: Before orientation, I had been nervous about finding a solid group of friends (I thought that I might have forgotten how to make new friends) and Christian community. That fear was alleviated during orientation, although I was still nervous about getting along (clicking) with my roommate and others in classes or the dorm. I also didn't have much confidence in my biking skills (especially for those roundabouts).
I was super excited to meet new people and begin a new chapter of my life! I wanted to be challenged academically (and especially to improve my programming skills), but I also wanted to grow in other ways - to gain wisdom/maturity and learn to live independently. I loved Davis' campus and downtown area, which was very different from my hometown (which can be sketchy at times). Most of all, I was excited about all of the opportunities - people, classes, clubs/organizations, and even the DC (dining commons) food
Advice for incoming first-year students: Reach out to people first, even if it is nerve-wracking! Many times, others want to get to know you but are afraid to initiate. This is especially true for the first few weeks of school, and the first few weeks of each quarter when you start new classes. Be firm and direct in your communication instead of side-stepping issues. Self-discipline is important, especially when it comes to balancing socializing, academics, and self-care. Set aside time for focused studying and for rest, despite the potential FOMO. Also, don't be afraid of taking classes your first quarter that your advisers advise you against (if you think you are prepared/capable)! It can really help you out in the long run.