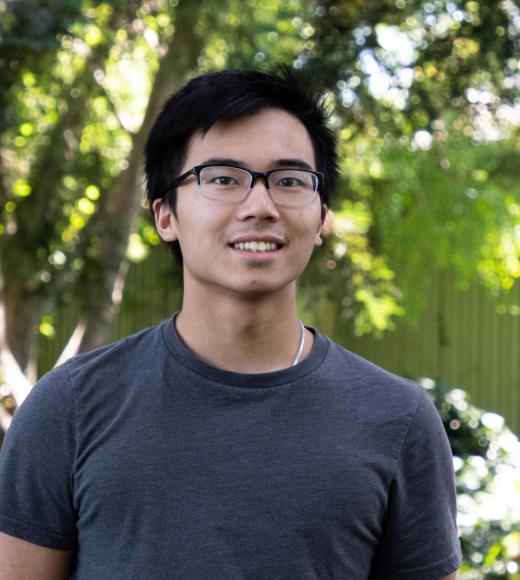 Unit

Biochemistry & Molecular Biology
Bio
Hometown: Sacramento, CA
Future Career: To Be Determined
Personal Interests: tennis, ping pong, working out, hiking, anime, boba, and sleeping.
Campus Involvement: Leader's Scholar Program
How I can help you: As a peer mentor, I hope to serve as a resource to incoming students. I understand how nerve wracking and scary it is to enter the college lifestyle. I can help ease the transition by answering questions, providing insightful knowledge, and helping you find a sense of direction. I know first-hand how overwhelming college can be so I hope I can help students feel comfortable in the college environment.
When I started at UC Davis: There were plenty of doubts and questions in my mind coming to UC Davis and the Honor's program/ I would be in a different environment with people I didn't know, and I felt incredibly intimidated. Would I be able to fit in? Am I taking the right classes? Should I have taken Professor Enderle? Am I in the right major? What if I can't handle the work? These were frequent questions in my mind and they scratch the surface of my worries. Nonetheless, I ended my first-year with minimal trauma and plenty of exciting experiences and a wonderful group of friends.
I was most excited about the opportunities that were awaiting for me in UC Davis! This would be the first time I would be away from my family and what was comfortable for me so I was incredibly excited about how I could grow as a person and the knowledge I could gain. I was looking forward to meeting new people, joining clubs, and the experiences I would gain.
Advice for incoming first-year UHP students: Be open to new experiences and get out of your comfort zone! Something I learned is that it's incredibly easy to get caught up in a routine. Wake up, Eat, class, study, sleep. Try to keep a bit of spontaneity in your life because that's what makes college such a meaningful experience. Don't be afraid to ask people out to the DC. I've learned that that is one of the best ways to meet new people!