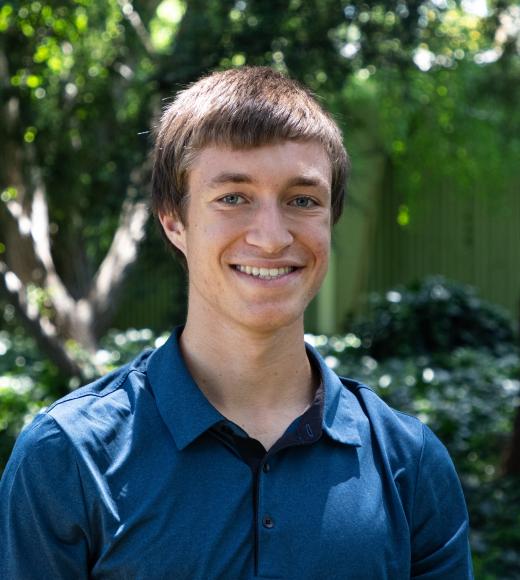 Unit

Mechanical Engineering

Materials Science minor
Bio
Hometown: Carlsbad, CA
Future Career: Manufacturing Industry
Personal Interests: Running, disc golf, singing, recreational sports, swing dancing, Star Wars, making food, eating food, board games, playing guitar, Linux and free software, reading, exploring music, nature and birds and trees.
Campus Involvement: Bible study leader in The Navigators Christian Fellowship, Events Coordinator for Davis Swing Dancers, and president of the UC Davis Cross Country and Track Club.
How I Can Help You: I can help you explore clubs and find places to call your home here on campus! I'd be happy to explore Davis with you and make you feel welcome. I'm also something of an expert in planning out schedules for potential majors (I think I have about six different majors, double major, minor combinations planned out in OASIS).
When I started at UC Davis: I was nervous about meeting people and making friends. It's a process I'm still working on but I've made major headway. I was excited to be challenged academically and experience something new.
Advice for incoming first-year UHP students: If you think you are a capable student, don't listen to advisors discouraging you from taking classes your first quarter. This is especially true for classes which could help your schedule out tremendously in the next few years (an example would be Physics 9A). Also, don't be intimidated by older students telling you how you will flunk all your classes. As a UHP student, you will most likely find college much easier than you expected. There are so many opportunities for support, tutoring, advising and the like that it will be hard to fail as long as you actively seek out support. Office hours may be redundant and unnecessary for learning anything new. Still go because if you make a good relationship with a professor, they will likely be willing to write a letter of recommendation for you.