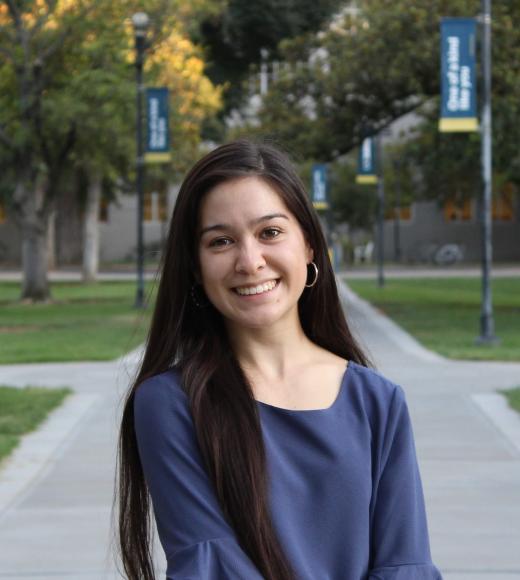 Unit

Global Disease Biology

Public Health & Medical Entomology minors
Bio
Hometown: Fair Oaks, CA
Future Career: Vector-Borne Disease Epidemiologist
Personal Interests: Baking, tennis, entomology, glass art, puzzles, and adventures with friends
Campus Involvement: Tutor with the Academic Assistance and Tutoring Centers, Undergraduate Research Assistant in the Barker Lab, member of the Research Scholars Program in Insect Biology,  Co-founder and president of the student organization Science Olympiad at UC Davis, and Orientation Leader.
How I can help you: I am excited to help you navigate the very normal nerves you might be faced with as well as all the growing you are about to do. I can help you adjust to the college social life by helping you find clubs and events of interest to you and by always being someone you can talk to. I can help you navigate the college academic life because I have been a tutor since freshman year and can connect you with many academic resources on campus as well as share the tips that have helped me succeed in college. I also had the benefit of having two older brothers graduate from UC Davis before me so I have seen this university from many different perspectives and understand that everyone's experience in college is different. I can't wait to get to know you and your experiences and tackle this first year (and beyond) together.
When I started at UC Davis: I was nervous about the rigor of classes and "competing" with hundreds of students in my huge chemistry or biology classes. Also, the idea of a real chemistry lab was really intimidating to me and I was nervous about biking with so many people around!

Entering college, I was excited about so much! Perhaps the most exciting part was getting to meet and live with so many like-minded and driven students in Currant Hall. The friendships I made during my first year have proven to be the most influential relationships I've had to this day. I was also excited about the independence, getting to plan my own schedule, and the Dining Commons (the french fries are dangerously good).
Advice for incoming first-year UHP students: Never forget that you belong at UC Davis and you belong in the Honors Program. Take advantage of this new beginning in your life and this rare opportunity of being surrounded by your peers- keep your door open and say hi to passersby, go to the Dining Commons with neighbors, or talk to the person next to you in a lecture hall! Be open to new opportunities and asking for help when you need it, so many important moments are about to come your way.