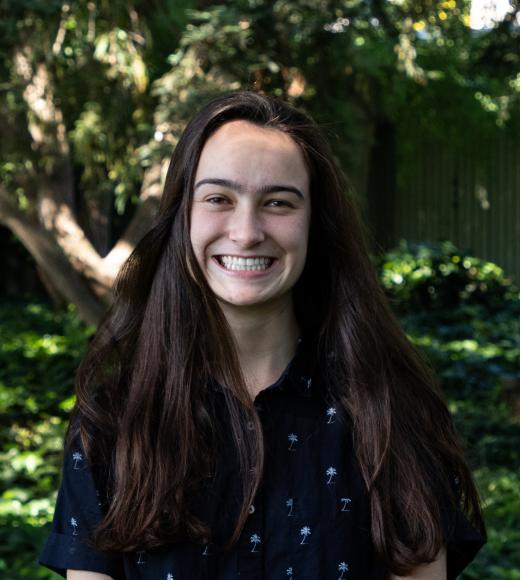 Unit

Sociology

Political Science minor
Bio
Hometown: Washington, DC
Future Career: Social Activist
Personal Interests: sports, singing/playing guitar, songwriting, and social activism.
Campus Involvement: Campus Tour Guide, Cross Country and Track Club, Rec Sports, and Research Assistant in Human Sexuality.
How I can help you: I can help you find your way around campus! We can find clubs you want to join, look for jobs you're interested in, and I'll show you around the student centers on campus and teach you how to use the library system and talk to professors. You can also vent to me anytime about anything, and I'll be happy to listen.
When I started at UC Davis: Going into college I was nervous about the large class sizes. I didn't want to fade into the crowd, but I was also shy around professors and I didn't want to speak up in class or go to office hours. I've gotten much more comfortable putting myself out there, and can help you with that too.I was excited to make new friends. I couldn't wait to constantly be surrounded by people my age--I was very ready to move away from home.
Advice for incoming first-year UHP students: Relax! Everything is going to work out some way or another. Make sure that on top of studying, you're taking care of yourself, whether by hanging out with friends, taking some alone time, or picking up a hobby to keep yourself busy.